With the soccer world cup just round the corner, here's how your smart device can help you better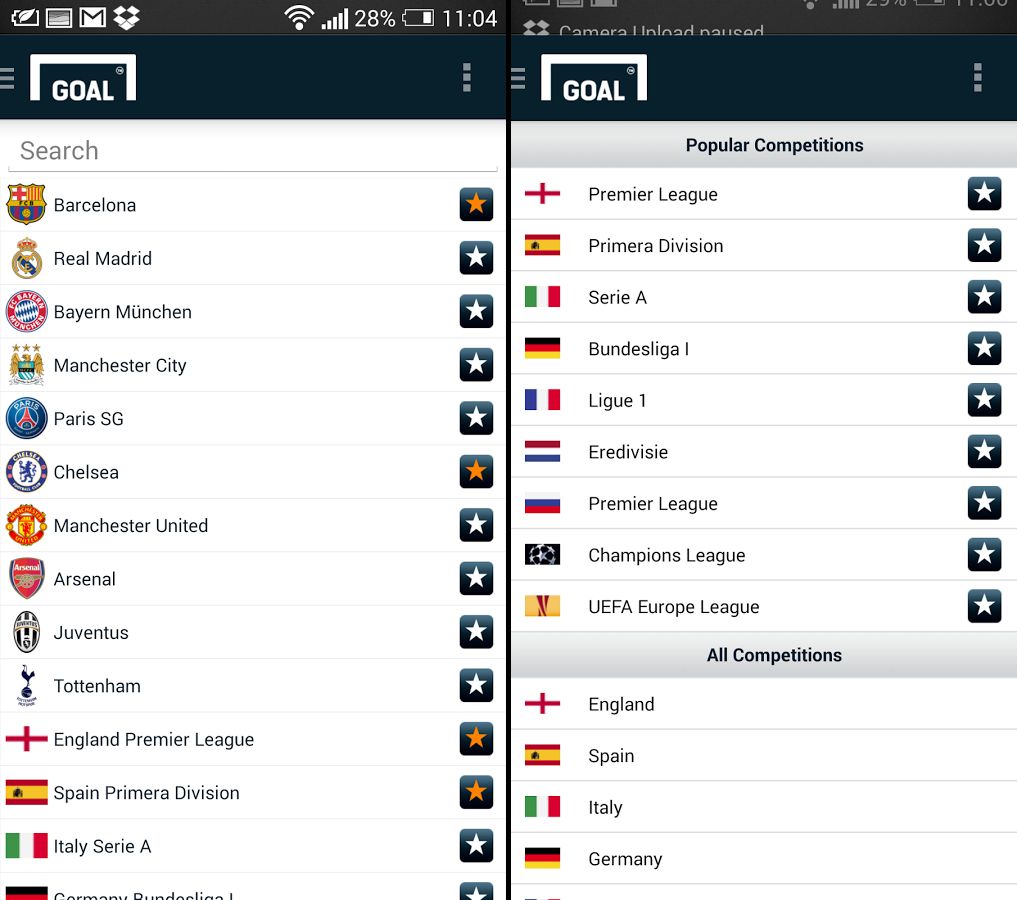 Let's face it, these days football seems to be more popular with the Indian youth, thanks to the constant ups and downs that are seen with local sports, and sporting associations. And given that the football scene in the country is far from thriving, club soccer, and the quadrennial FIFA World Cup see a massive fan following. With FIFA WC 2014 is just round the corner, and that too in Brazil, catching live matches will not be as painful. But not if you are gainfully employed. For those who'd not want to miss out on the action, your smartphone can come to your rescue. So here are a few handy apps for the techno-savvy FIFA lovers.
Schedule keepers
If you want to make sure that you miss no part of the action, then there are tons of apps that give you match schedules and post-match summaries. Some even net you sync your phone calendar and alarm to keep you cued it. While most football apps will offer you such information, Sky Sports has taken it upon themselves to get your calendar ready and set. For details on how to go about updating your Outlook 2010 for Windows, iOS devices, or even Android tablet, visit this link: http://bit.ly/1qwDiiB. Windows Phone lovers can import and subscribe to the calendar using the outlook.com account.
Number junkies
Not everyone is a hard-core fanatic— some people just like to know stats, either for general knowledge or to show off. And there are tons of apps for the purpose. For such 'enthusiasts', here are some stats-driven apps, depending on the platforms that your phones support. This is where the official FIFA app can help you out. Available on Android and iOS platforms, the app will keep you abreast about everything happening in the world cup. There is an app for Windows Phone platform of the same name too, but its not official, more like the mobile version of the main website.
Goal chasers
For those who live only from goal to goal, and have no real interest in game tactics or don't appreciate the finer nuances of the game, then these apps are for you. They intimate you when any ball is netted, so that you are cued in on the action without being interrupted for any other action you aren't particularly interested in. Fandroids can turn to Goal Live Scores, and Apple aficionados can turn to Sun+ goals. All apps also give everything else football, so you don't need to go too far if you have just this one. Windows Phone lovers can turn to Goal Centre instead.
Seeing is believing
If you want to not just know when a goal has been scored, but how it happened, then video replays is your thing. While video streaming on cellular network usually costs you a bomb, having a Wi-Fi connection handy will be a smarter thing to do. For live streaming, Android, and iOS device users can turn to the official FIFA app, Windows Phone though need to look for help elsewhere.
Tactical footballers
If you want to play the game, and not just on your phone, but are into formations, gameplays and basically the works, you'd find apps that break things down to brass tracks as well. While there are not too many such apps to pick from, even a couple of thoughtful ones are good enough to begin with. The FourFourTwo Football Stats Zone for iDevices will make you a hero in your social circle. Know exactly how the games panned out using this brilliant free app. For those who love indulging in Fantasy Football, ESPN Fantasy Football on Android/iOS is a good place to start. Nothing worthwhile here for WP users.
Gaming addicts
If you'd rather be in a game than just watch it, then FIFA 14 on your smartphone is your thing. After wowing gamers around the world with its last desktop and console-based versions, the smartphone version won't disappoint you either. And since it's free, you go nothing to lose. Go ahead, give it a shot! The game is available as FIFA 14 by EA Sports on the Windows Phone, Android and iOS platforms. But be warned, there are in-app purchases.