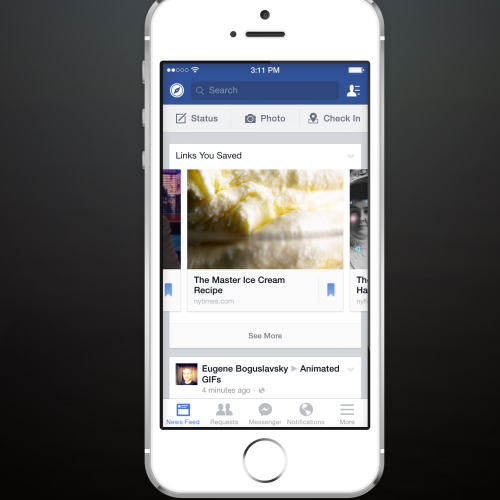 We check out travel sites, shop online and come across links on Facebook that we cannot explore right away. Unless you save it separately or share it, the link would be lost or depending upon your memory. But worry not, as Facebook has introduced a new feature to save links, places, music etc to be viewed later at a relatively free time depending on your comfort.
Now, you can bookmark posts, photos, and other content for viewing later. The 'Save' button in the news feed creates a section of bookmarked sites on your profile that will help users find specific content when they have more time.
Also Read: Facebook tests new 'buy' button for online purchases in US
Facebook users can keep the saved items private or even share them with friends on social networking sites. The feature is set to entice users to spend even more time on the website with this form of content aggrandisement.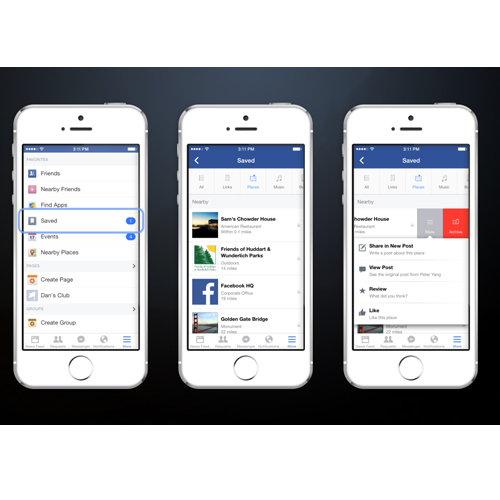 You can save interesting links every day on Facebook to check out later when you have more time. You can save items like links, places, movies, TV and music. These can be only viewed by you unless you choose to share them with friends via status or messages.
Also Read: Facebook in process of monetising in India
You can view the items you saved at any time by going to your saved items in the "More" tab on mobile or by clicking the link on the left hand side of Facebook on the web.
According to Facebook, the saved items list is organised by category and users can swipe right on each item to share it with friends or move it into the archive list.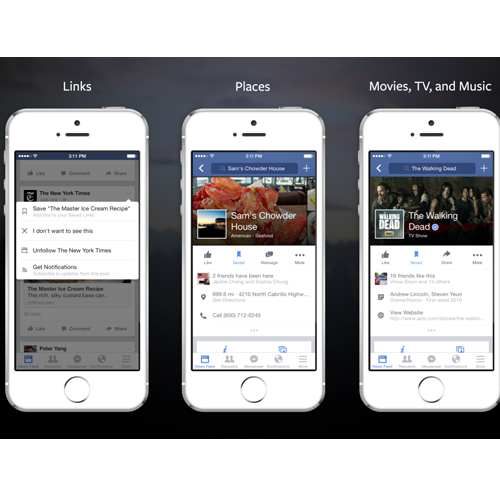 Facebook will also show users reminders of saved items in News Feed. This 'Save' feature will be available to everyone on iOS, Android and the web over the next few days.
Even the Twitter application (not the web version) allows you to save and you can save your content in drafts on Gmail as well. This feature will be rolled out during the next few days for web users, as well as iOS and Android platforms.