Gone are the days when clandestinely clad models would be the sole presentations in an advertisement to promote brands. Though debated upon for being extremely provocative and sexist, these advertisements ruled the roost in late 60's and the succeeding era but the winds of change seem to be catching up in the advertising world as well.
It is the age of heartwarming and real stories that have taken the advertising world by storm. Nothing works as powerfully as a well captured real life incident to move people on the other side of the screen.
For instance, Viber utilised the on-going FIFA World Cup and created a really powerful video that narrates the tale of young Indian girls from rural backgrounds who play football. For these girls, playing football is a way of empowerment as it enables them to study further and move out of traditional societal hierarchy.
Every user of Viber gets an opportunity to support a unique football team, YUWA. The #VibeTheGoal initiative is conceptualised and executed by digital marketing agency FoxyMoron and promotes the use of Viber and also talks about YUWA's inspiring story.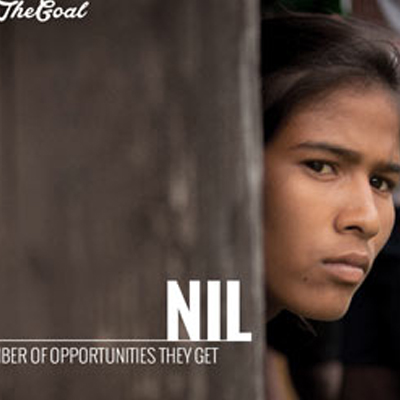 A campaign creative
This digital campaign is aimed at raising funds for sports equipment and educational resources for the young girls of YUWA, a football programme.
YUWA Foundation uses football as a platform to combat child marriage and human trafficking in the poorest of communities in Jharkhand.
There are over 19 million users of the internet messaging and VoIP (Voice over Internet Protocol) calling service application. Every conversation made through Viber India contributes to YUWA. The more one converses, the closer Viber gets to the goal of empowering the girl's football team. The video has a player enlisting her team's achievements and the difficulties they face in continuing their march towards achieving their dreams.
Watch the video below:
Besides this, Skype presented a heartwarming video about Sarah and Paige and their friendship that blossomed through Skype:
Thanks to technology, staying closer while traversing across the globe is relatively possible. With its 'Stay Together' campaign, Skype invited entries on how the platform helped people connect. Though there were more than 1,000 entries, Sarah and Paige's entry was heartwarming, tender and equally powerful.
The story begins in 1998, when Sarah's then-pregnant mom discovered that Sarah would be born without part of her left arm. In order to help Sarah, she searched for other families with the same situation and connected with Paige's mother, whose baby girl had the same condition.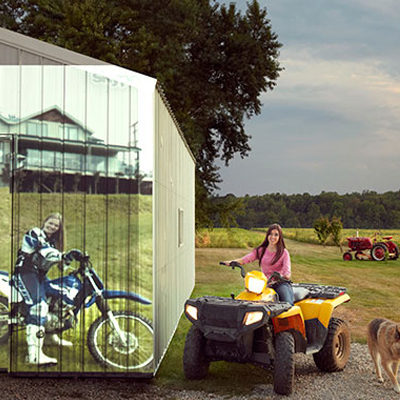 Sarah and Paige: Skype
Both the girls became best friends in spite of living on opposite hemispheres. Both Sarah and Paige helped each other handle life's challenges and bonded like sisters. And finally, the day arrived when both of them came face to face, a moment that will surely leave you asking for more. well done Skype!
Watch the video below:
This shift in approach to advertising is refreshing. When the imbecile fairness cream adverts promoting fairness as the way to success still rule the roost in a colour consious India, these advertisements that homogeneously mix real life aspects and social causes are the way to look forward to. Remember the latest heartwarming advertisement from Fortune oil, where a grandmother is trying to cajole a nurse into letting her feed her grandson two spoonfuls of 'Ghar ka dal' on his birthday?
Ogilvy & Mather has come up with this story called "Ghar ka khana" for Fortune Oil. The four-and-a-half minute long film revolves around a grandmother's love and she has decided to feed her bedridden grandson some home-cooked dal (lentil). Surely, the ad world looks interesting!