Headphones can be changed to amplified speakers at the flick of a switch, in a newly uncovered Apple patent filing.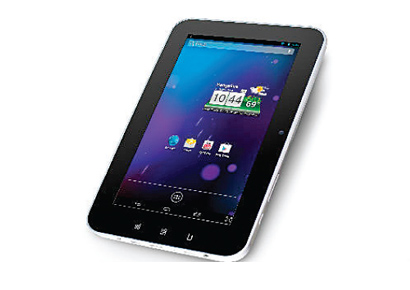 Croma has entered the budget tablet space that's crowded with players like Zync, Micromax and Karbonn. The Croma tablet comes with a 7-inch screen, 1GHz Cortex A8 processor and expandable memory of up to 32GB. The tablet stands out because it runs on Android 4.1 (Jellybean) operating system, which few of its competitors can boast of.
The construction is the among the best we have seen in this price range. But as with all budget tablets, the area where the tablet suffers the most is the screen. Browsing through websites or reading ebooks is far from pleasant. We found the operation sluggish as well, even for a tablet in this price range. The tablet retails for Rs5,990.