WildCat, the new four-legged robot to be used by the US military has been designed to run at high-speed on all types of terrain — from sand, gravel and grass to snow, ice, rivers and streams. A few days ago, a video of it successfully completing a test run on flat terrain was released on YouTube by its makers, robotics and engineering company Boston Dynamics.
And, it managed to run at a speed of about 16 mph!
Using two gaits characteristic of four-legged animals — bounding and galloping — the nature-inspired bot looks pretty much like what it was designed to be, a fast-running cat that is as agile as a cheetah. It even has 'knees' like animals but sadly has no head.
Like its predecessors (the AlphaDog and the BlackDog), the WildCat has been developed to carry squad equipment, negotiate terrain, and manoeuvre agilely in hot, cold and wet environments. It is an upgraded version of the cheetah, a high-speed bot that surpassed a speed of 29 mph but was tethered.
WildCat is being funded by Defense Advanced Research Projects Agency (DARPA)'s Maximum Mobility and Manipulation (M3) program. The mission is to tap the great potential robots have to enhance human effectiveness in military and other defense missions. But the mobility and manipulations capability of robots currently in service is poor. When limitations are overcome, robots will be able to effectively assist warfighters and other US defense personnel across a greater range of missions.
WATCH: WildCat's best performance so far
See how it tilts from side-to-side before slowly standing on all fours like a new-born calf. It then finds it balance, warms up in its place with some spot jogging and then revs up before it starts galloping...
Its gaits are like an animal and would be a treat to watch in real life.
Boston Dynamics is known for its advanced robots that have remarkable mobility, agility, dexterity and speed. Famous ones include:
The Cheetah - This is the fastest legged robot in the world, surpassing 29 mph. The Cheetah robot has an articulated back that flexes back and forth on each step, increasing its stride and running speed, much like the animal does. The Cheetah runs faster than Usain Bolt! But the Cheetah can only run on a treadmill in a laboratory where it is powered by an off-board hydraulic pump and uses a boom-like device to keep it running in the center of the treadmill.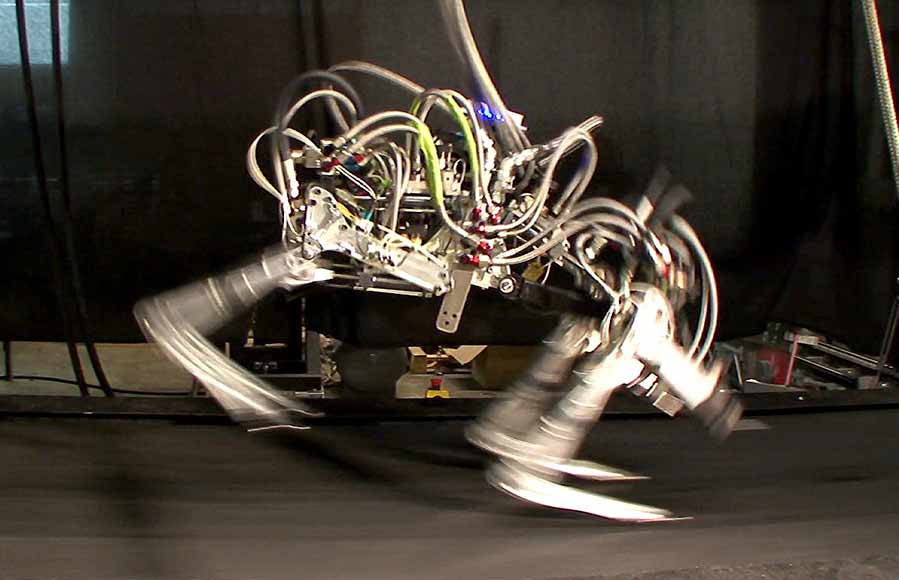 The Atlas - A high mobility, humanoid robot designed to negotiate outdoor, rough terrain. Atlas can walk bipedally leaving the upper limbs free to lift, carry, and manipulate the environment. In extremely challenging terrain, Atlas is strong and coordinated enough to climb using hands and feet, to pick its way through congested spaces.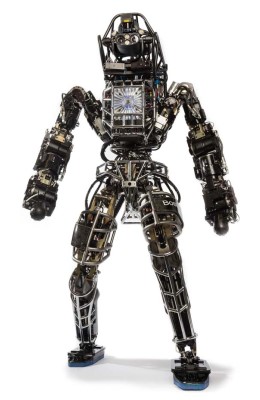 The SandFlea - An 11 pound robot that drives like an RC car on flat terrain, but can jump 30 ft into the air to overcome obstacles. That is high enough to jump over a compound wall, onto the roof of a house, up a set of stairs or into a second story window. The robot uses gyro stabilization to stay level during flight, to provide a clear view from the onboard camera, and to ensure a smooth landing. Sand Flea can jump about 25 times on one charge.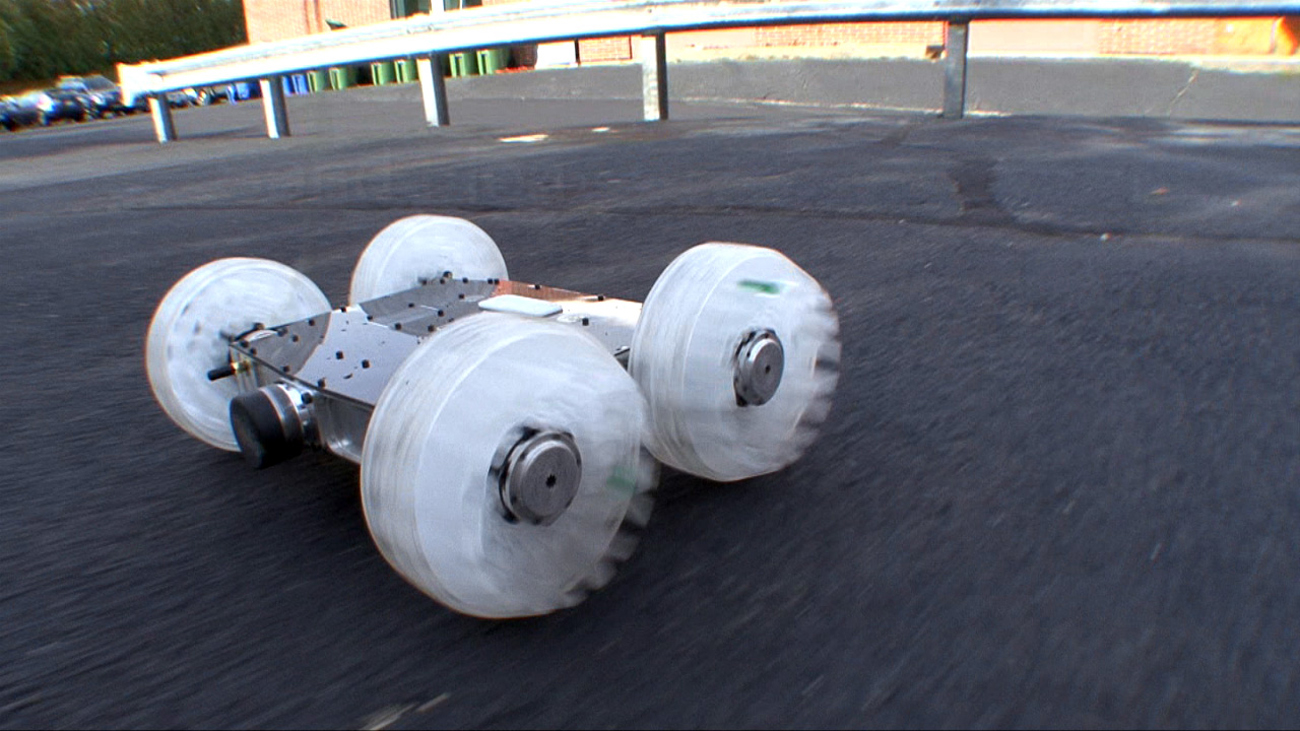 The BigDog - A rough-terrain robot that walks, runs, climbs and carries heavy loads. BigDog is powered by an engine that drives a hydraulic actuation system. BigDog has four legs that are articulated like an animal's, with compliant elements to absorb shock and recycle energy from one step to the next. BigDog is the size of a large dog or small mule; about 3 feet long, 2.5 feet tall and weighs 240 lbs.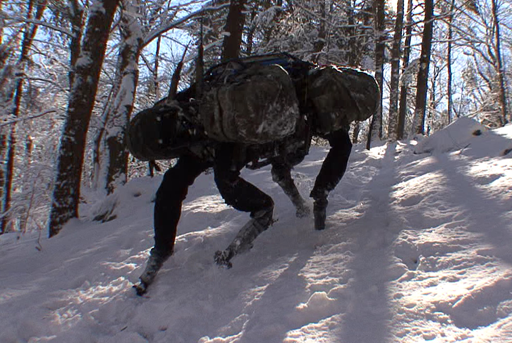 For those who haven't seen what the BigDog looks like, here's a video
Will these military dogs, cats and cheetahs become a soldier's best friend?
Will they be used for rescue operations only?
Will they help the military deal with terrorist attacks?

Only the future will tell.
Also read: MIT's new self-assembling acrobatic cube bots M-Block will eventually be used for emergencies