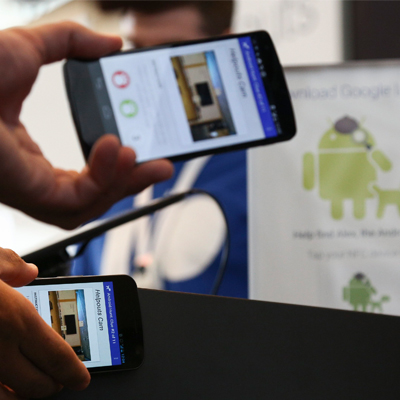 With the sugar prices soaring, even Google seems to have lost their sweet tooth. Deserting its dessert theme, the new Android version announced at the Google I/O developers conference is simply called Android L for now.
Matias Duarte, head of Android design at Google, unveiled Googles most ambitious update since the the debut of Ice Cream Sandwich in 2011, something that would reinvent the entire Android user interface. Taking a leaf out of Apple and Windows books, the new version is to have a wide array of colours and better notifications. Powered by the new design language Material Design, Android L seems to be like Jesus: Omniscient, Omnipotent and Omnipresent.
With Android L, Google's OS will literally be everywhere- phones, cars, wearables and TV's. The new OS offers one adaptive design that works on all platforms where one might use android.
L offers the most efficient and effective power consumption. With the ART runtime, apps will operate quicker and open faster. As that means spending less processing power in decompressing apps, this would mean a significant rise in battery life. And, if one still wishes for a longer battery life, there's a new battery saver mode that turns off unessential services, extending standby time by up to 90 minutes.
Android L promises you unbound knowledge right at your finger tips. You'll be able to interact with notifications, right from your lock screen. The OS will use a lot of details to sort your notifications not chronologically but in order of their importance. Another feature is the heads-up notification for the most important events, which pop-up over your tasks.
A Developer Preview version of L was made available to developers on thursday and L is expected to be available to consumers this fall.
Watch: Material Design