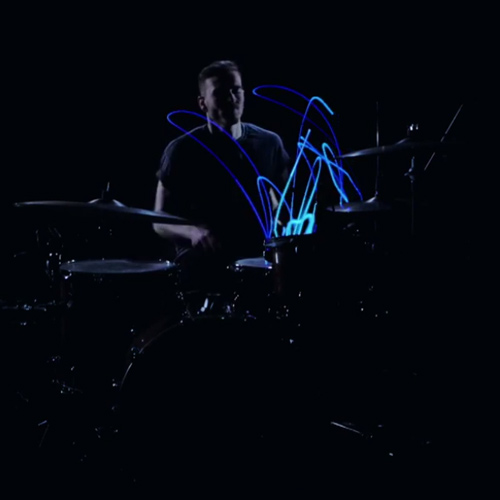 Pop culture can typically be credited for portraying drummers as the energetic virtuosos women in the audience are trying to make eye contact with for some "meaningful conversation" later on. To add to the charisma, a recent video featuring drummer Ben Mead made for Ballantine's captures the intricate movement using a combination of a long exposure camera rig and a pair of glowing drumsticks.
Ballantine funded the creative set up which allows the movement to be captured using software to generate the trails of light, but in fact they are captured in a series of pictures giving them the required intensity. A 360-degree time slice rig was used to capture the movement in 3D.
This video is not just fun to watch but a technical success to boot.