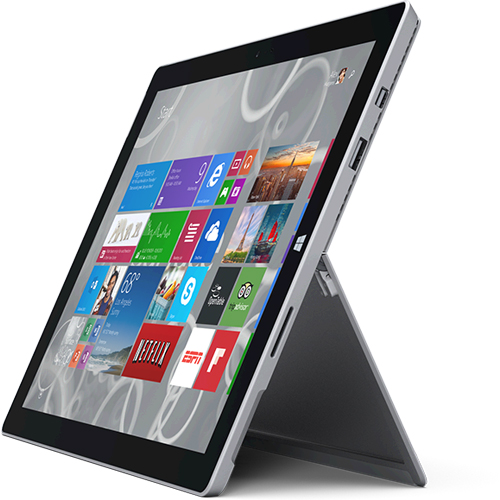 Right on the heels of releasing the Nokia XL, Microsoft, on Tuesday, unveiled their all new table, the Surface Pro 3.
As per Microsoft, you can expect the lightweight tablet to perform as well as a laptop, allowing for power reserves as well, which seems quite handy.
Surface Pro 3 is being advertised as a tablet and a laptop with its multiple processor, RAM and storage options. The design of the product is much sleeker than earlier ones, coming equipped with a simple snap feature that can transform the device into an easy to use laptop. An added advantage is that this new piece is 30% thinner than the 11-inch MacBook Air, which is quite thin and compact anyway. It has a 12-inch display and the new, continuous kickstand allows you to use the tablet at various angles with ease. The device also has the newly designed Surface Pen which seems to be much easier and more efficient to use for all your writing and drawing needs.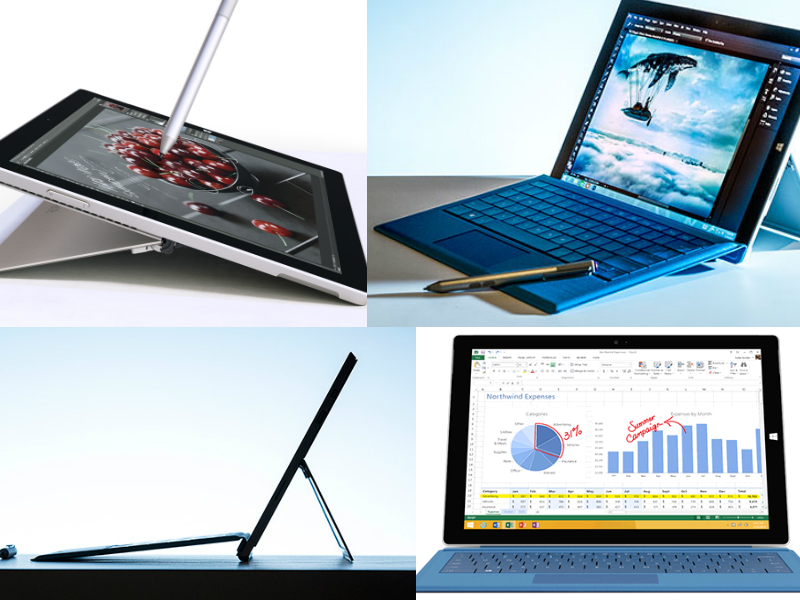 "So many people carry both a laptop and a tablet but really want just one device that serves all purposes," said Panos Panay, corporate vice president, Microsoft Surface. "Surface Pro 3 is the tablet that can replace your laptop — packing all the performance of a fully powered laptop into a thin, light and beautifully designed device. You'll love being able to carry a single device for your next class, workday or weekend getaway knowing you have all the power you need."
* Here's what the Surface Pro 3 has to offer
It comes with a 12-inch full HD display with a 4th-generation Intel Core processor option along with the easy to use click-in keyboards, and a multiposition kickstand. You can also move between modes, through the kickstand, going from from movie mode to working mode to writing mode with relative ease. Users will be happy to know it runs on the user friendly Windows 8.1 Pro, which will allow people to nicely adapt to the user interface. The OS also includes Microsoft Office as well as multitasking capabilities with side-by-side windows.
As mentioned earlier the newly re-developed Surface Pen is also included and there is a new feature which according to Microsoft's blog allows the user with just a click of the pen, you can capture your thoughts immediately - as quickly as a pen and piece of paper. Entertainment buffs will also like the new device which comes equipped with a larger, full HD screen, the kickstand, Dolby Audio enhanced sound, and boasts a battery life of up to 9 hours of Web-browsing.
Specs at a glance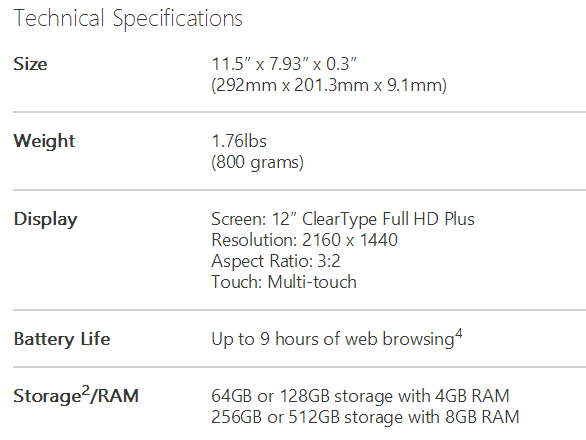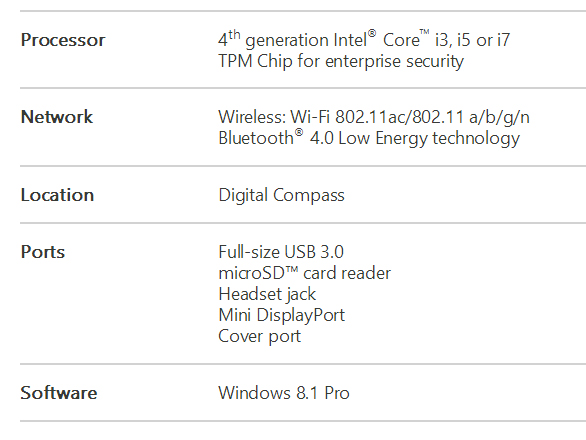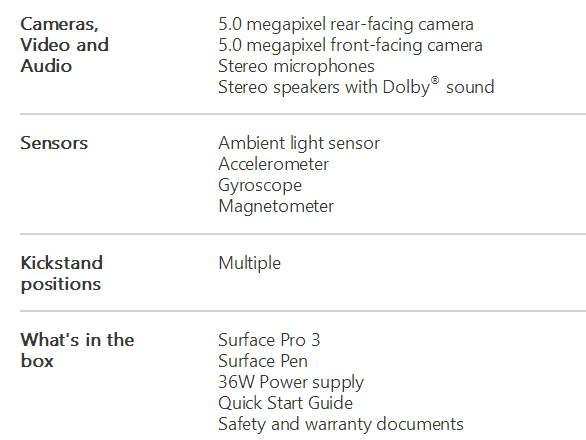 * Here are what Microsoft deems as the top features and benefits
Replace your laptop - Surface Pro 3 takes you from tablet to laptop and back with the optional Surface Pro Type Cover and Docking Station for Surface Pro 3. Prop Surface Pro 3 and Surface Pro Type Cover up on your lap to type on the go, flip the cover back and use Surface Pro 3 like a tablet, or draw with Surface Pen. Connect Surface Pro 3 to the docking station to create a powerful desktop rig. It's the tablet that can replace your laptop.
Feel the power - With the option of three different 4th-generation Intel® Core™ processor models and packing up to 8 GB of RAM, Surface Pro 3 is a powerhouse providing enterprise-worthy performance, all in a thin and lightweight package.
Write, draw and create - Surface Pro 3 includes the all-new Surface Pen that is pressure-sensitive and precise, so you can get creative with drawing and note-taking. Surface Pen makes it easy to mark presentations, PDFs and documents just like you would on paper.
Smile for the camera - Featuring two 1080p HD video cameras, 5MP rear- and front-facing cameras, capturing image stills or video chatting is easy and beautiful.
All the programmes you need - Surface Pro 3 is compatible with virtually all your favorite and critical Windows software, including Microsoft Office. With Windows 8.1 Pro, you can download apps from the Windows Store and use them side by side with Snap View, or load custom line-of-business apps for your workforce.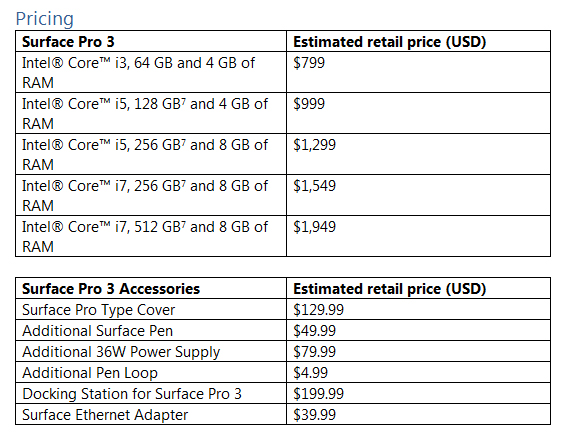 * Plenty of the top tech websites have spoken about the Surface Pro 3.
IGN
Mashable
CNET
PCMAG
Almost all of them had positive things to say about Microsoft's latest unveil