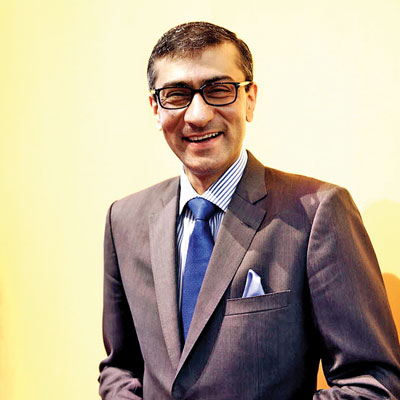 As has recently been in the news Microsoft recently acquired Nokia's Devices and Services. After the step down of Stephen Elop, the new CEO of Nokia has been announced as indian-born Rajeev Suri. Despite great love for the savvy yet largely indestructible handsets, many might not be well versed with the man and his achievements. So here are 7 things you should know about Nokia's new CEO.
1. Suri has been with Nokia since 1995. He was the initial head of their Nokia Solutions and Networks (NSN) division from October 2008 onwards.
2. He is an alumnus of the Manipal Institute of Technology where he studied at post his schooling, same as Microsoft CEO Satya Nadella.
3. Suri has been an employee at Churchgate Group (Nigeria), ICL (India), the RPG Group as well ass Calcom Electronics. At RPG he worked in a managerial position and even at ICL he was involved with strategic planning.
4. After joining Nokia, he has headed service hubs in India and also headed Asia Pacific operations. He has also held roles across business development, marketing, sales and strategy, from India, Finland, the United Kingdom and Singapore.
5. As the head of NSN he announced that the company was going to eliminate 17,000 jobs. Laying off 23% of the workforce after just two years was indeed a risky move but one that worked in retrospect. The unit turned around contributing to most of the turnover Nokia made with its continuing operations.
6. Suri has been vouched for by Risto Silasmaa, Chairman of the Nokia Board of Directors. He has been quoted as saying "As Nokia opens this new chapter, the Nokia Board and I are confident that Rajeev is the right person to lead the company forward. He has a proven ability to create strategic clarity, drive innovation and growth, ensure disciplined execution, and deliver results."
7. Suri is Indian born, to Yashpal and Asha Suri. He wass raised in Kuwait and has lived in 7 countries which includes Finland, UK, Nigeria, Germany and India
Suri himself seems determined to refocus the company saying that, "Nokia's strategy is to develop its three businesses in order to realize its vision of being a technology leader in a connected world and, in turn, create long-term shareholder value. Our goal is to optimize the company so that each business is best enabled to meet its goals." Time will tell if Suri will indeed be able to pull together the remaining factions of Nokia to combat its fledging market share.