An expedition into the 'beating heart' of the Amazon rainforest, a country called Suriname in northern South America, led to a discovery you must read about. Suriname is located in the Guiana Shield, a vast wilderness area, which contains more than 25% of the world's rainforest. The country has a relatively low population and still maintains 95% of its forest cover.
16 scientists. One rainforest. Three weeks. 60 news species found. The Conservation International team of biologists uncovered six new species of frogs, one snake, 11 fishes and many insects. They surveyed four sites in the upper Palumeu River watershed, going from low floodplains to isolated mountain peaks.
Among the many species uncovered were:
The lilliputian beetle
The diminutive "lilliputian beetle" (Canthidium cf. minimum), a teeny-tiny ruby red beetle measuring mere 2.3 mm, likely making it the smallest dung beetle in the Guiana Shield and maybe the second smallest in South America. Its antler-like antennae provide it with an acute sense of smell.
"Dung beetles play critical ecological roles that help support healthy ecosystems. By burying dung, they regulate parasites and disease, disperse seeds, and recycle nutrients to promote plant growth," said Dr. Larsen.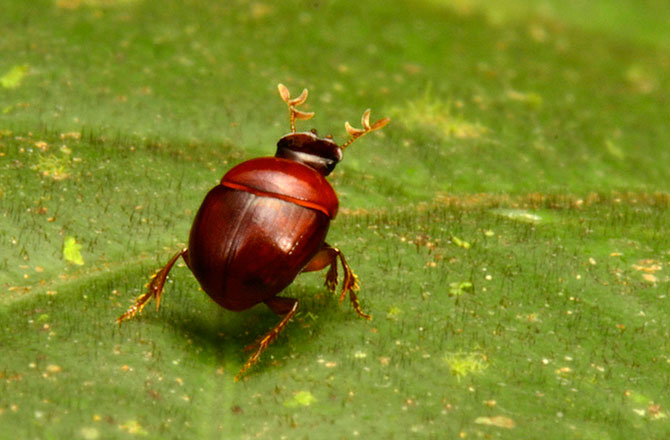 The lilliputian beetle: Photograph: Trond Larsen/Conservation International
The cocoa frog
The "cocoa frog" (Hypsiboas sp.), a sleek chocolate-colored frog that lives on trees and uses the round discs found on its fingers and toes to adeptly climb into the treetops.
"Like other amphibians, its semi-permeable skin makes it highly sensitive to changes in the environment, especially freshwater. With over 100 species of frogs likely gone extinct over just the last three decades, the discovery of this new species is especially heartening," said Dr. Larsen.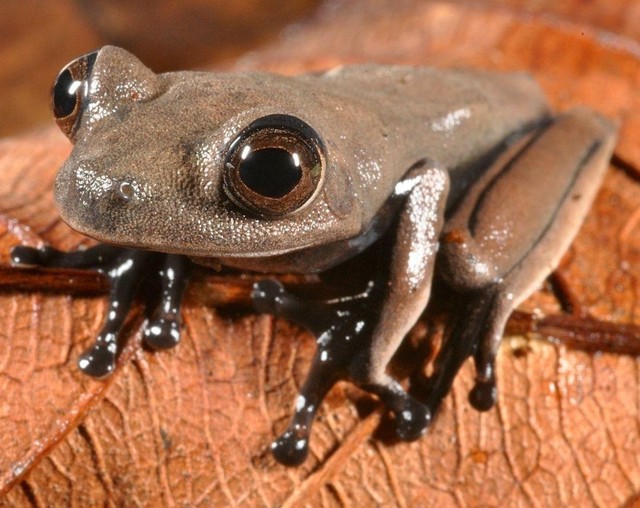 The cocoa frog. Photograph by: Stuart V. Nielsen/Conservation International
A new type of head-and-tail-light tetra
A new type of head-and-tail-light tetra (Hemigrammus aff. ocellifer), closely related to a fish much appreciated by aquarium enthusiasts. Fish were diverse and plentiful at the study sites, including many large fishes that are an important source of food for local people.
The upper watersheds of South East Suriname may also provide important spawning grounds for migratory fishes people throughout Suriname depend upon.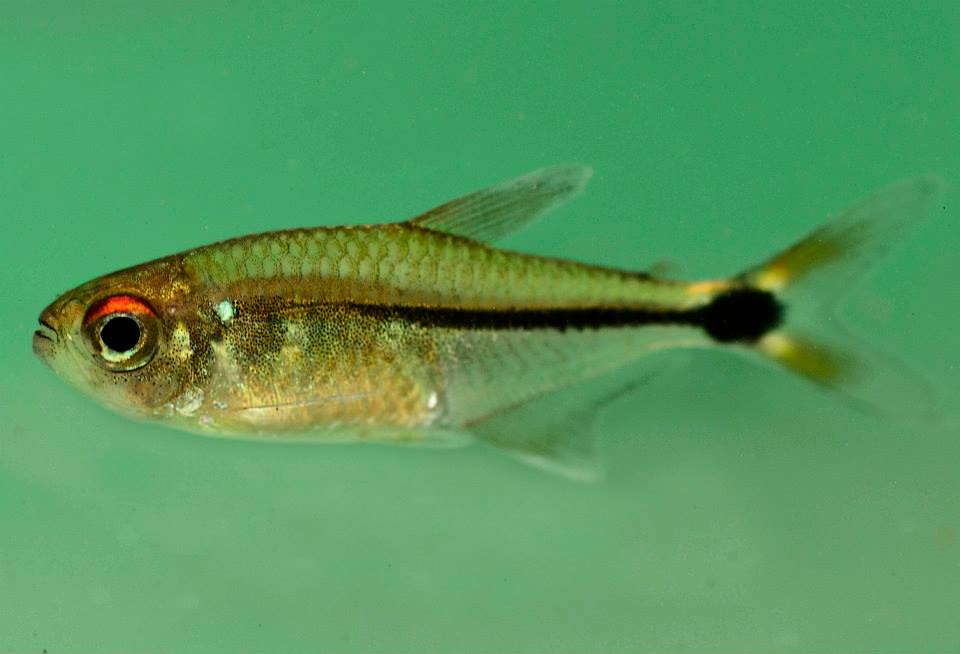 Head and tail-light tetra: Photograph by: Trond Larsen/Conservation International
This photo shows a new genus of water beetle, discovered on granite seeps.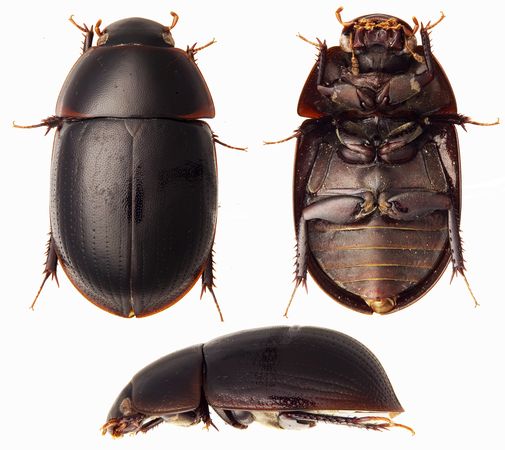 Photograph by: A Short/Conservation International
Another genus and species of katydid new to science (Pseudophyllinae: Teleutini: cf. Macrochiton n. gen & n. sp.) This large, macropterous insect has exceptionally long appendages.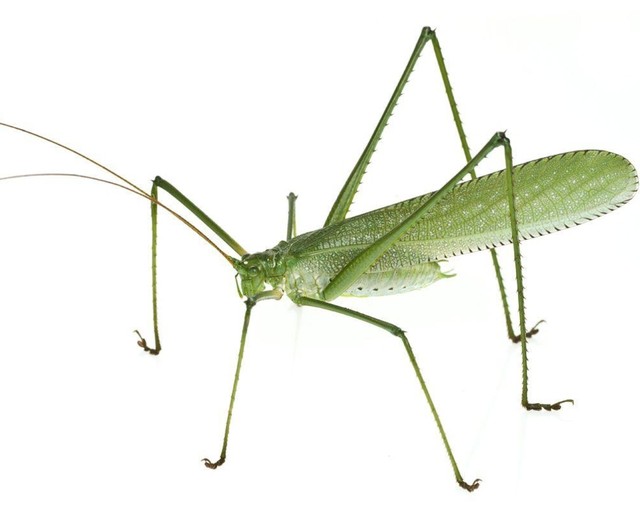 Photograph by: P. Naskrecki/Conservation International
The team also spotted some other interesting insects like this juvenile planthopper (only about 5 millimeters long) that was documented on the expedition. Many planthopper species exude waxy secretions from the abdomen, which sometimes form long strands like those seen in this photo. These strands may provide protection from predators — it could be that they fool a predator into attacking the wrong part of the insect, and the wax breaks off while the insect jumps to safety.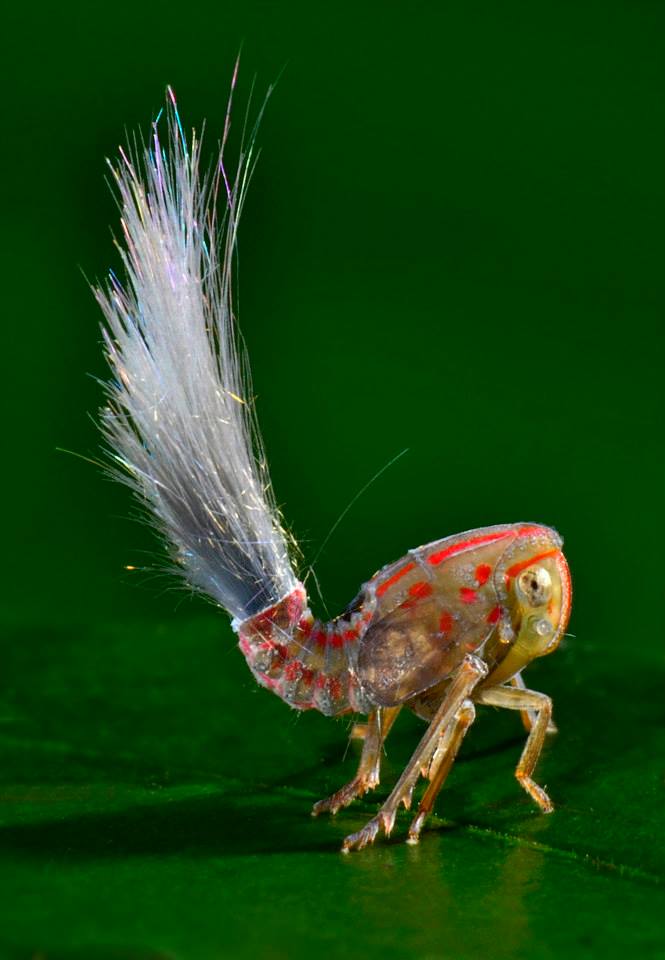 Photograph by Trond Larsen/Conservation International
The Coprophanaeus lancifer is the largest of all South American dung beetles. Both males and females have a long horn on their head, which is used during battles with other individuals of the same sex.
Photograph by Trond Larsen/Conservation International
A false coral snake that has bright, vivid colours of venomous coral snakes, but is does not have toxic venom.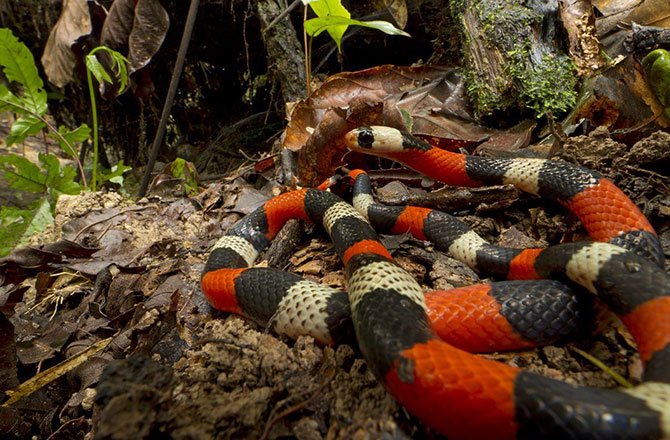 Photograph by: Piotr Naskrecki/Conservation International
A large fruit-eating bat (Artibeus planirostris), the most abundant bat found during the survey.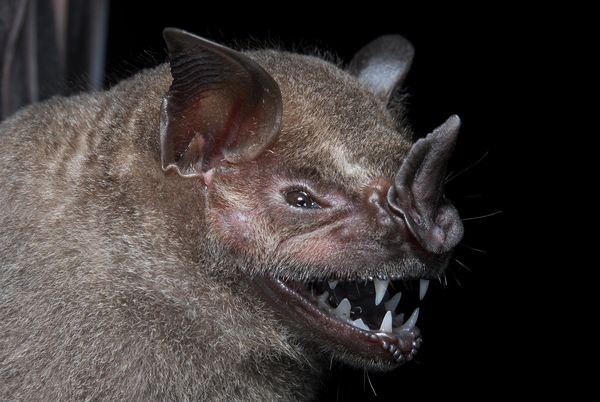 Below is a complete list of species recorded during the survey