Despite recent United Nations report expectations of having 2.7 billion people of the world population connected to the internet by the end of this year, India remains to be one of the least connected countries
The United Nations Organisation recently released a report by the International Telecommunication Union that predicts about 40% people on the planet will be connected online. It attributes the exponential growth of mobile broadband markets to have a direct impact on global internet connectivity. It has estimated that between these 2.7 billion individuals, there will be some 6.8 billion mobile-cellular subscription—that's pretty much equivalent to the entire world's population.
However, the report also revealed that India is not faring to well on that front. The study, titled 'Measuring the Information Society', traced the development of information and communication technologies (ICT) over the last few years and placed Indian among the least ICT developed nations at a consistently falling rank of 120 among 157 nations.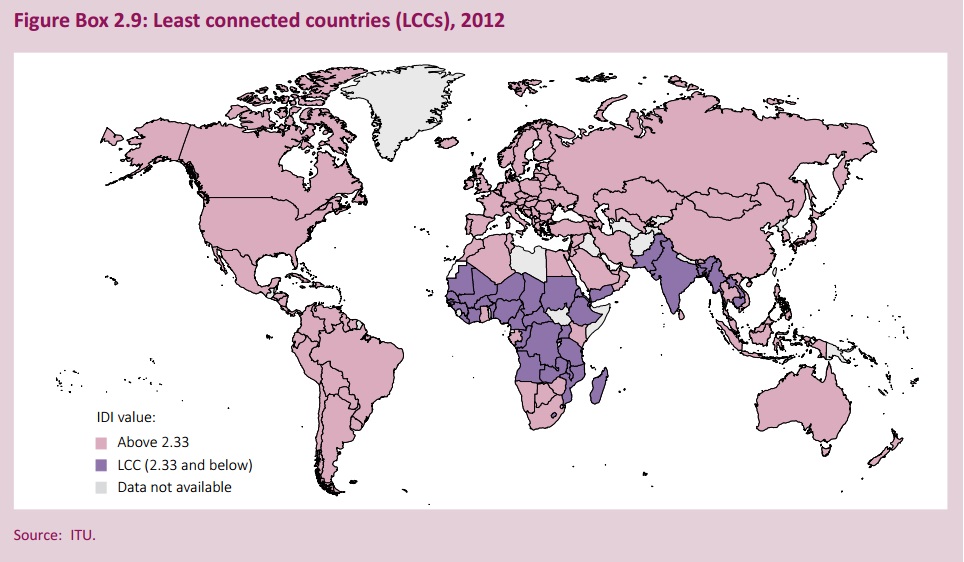 The report puts Indian citizens among the 4.4 billion individuals without internet access, implying that India has failed to facilitate fast and cost effective broadband access. Even in the ICT skills index, India ranked 117 enumerating the extremely low tech literacy rates in the country. So while it might seem like urban Indians are using the Internet very often, the collective nation has a long way to go achieve technological independence.
On the other hand, nations such as The Republic of Korea, Finland and Sweden, who were identified as top performers, have passed the 100% penetration rate for broadband subscriptions. It was also noted that broadband pricing in more than 160 countries in the four years between 2008-2012 fell by 82% overall.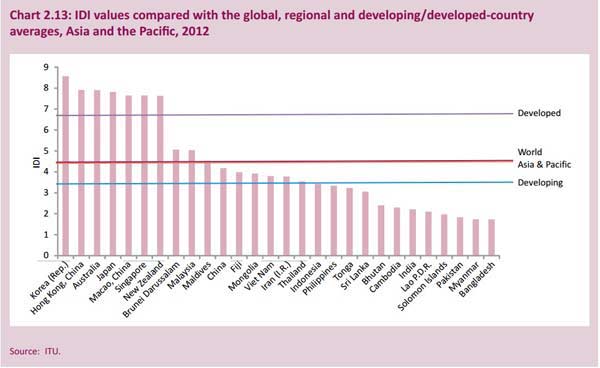 The numbers also reflect how governments prioritise ICTs as a major lever of socio-economic growth, providing citizens with better access and lower prices. Nations recognise the importance of developing communication technologies have proven to greatly benefit areas such as health, education and employment. And considering these positive global trends, India's performance comes as shock.
India's ICT development is at par with many other poor nations that are otherwise currently dealing with issues of war, poverty and rapid unemployment. It exposes inefficacy of the existing model of ICT developments and emphasises on the need to work to make internet access each and affordable.
Expressing this very sentiment in his closing statement at the launch of the report, ITU Secretary-General Dr Hamadoun I Touré noted, "Our most pressing challenge is to identify ways to enable those countries which are still struggling to connect their populations to deploy the networks and services that will help lift them out of poverty."
Also read:
Facebook and 6 tech companies launch Internet.org to bring more people online
Internet access should be a fundamental right: Aussie experts