A list of apps that might get you in the festive mood this Holi.
Happy Holi Theme (Free)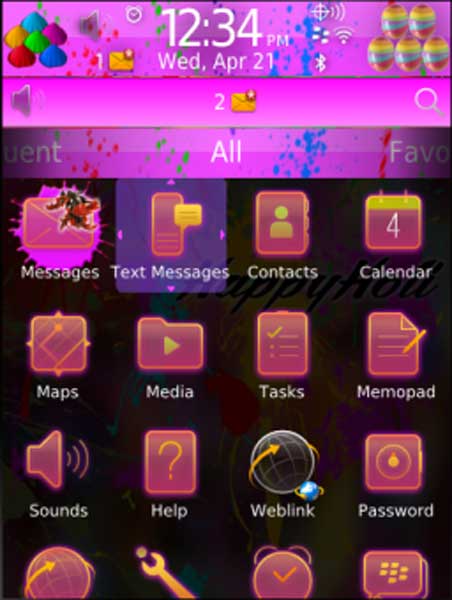 * This theme is a representation of the festival with colourful eggs that represent the network signals. When you have full signal, you will get 5 coloured eggs, and when your signal is low, you will get corresponding hearts.
* Colours also represent the battery level. When fully charged, you'll get 5 coloured eggs, and when your battery is low, you will get corresponding chocolates.
Happy Holi (Free)
An app to wish all your relatives and friends by a single touch.
Indian Sweets Recipes (Free)
This app provides many sweets recipes to tantalise your tongue.
Pacemaker (Free Trial)
This app mixes the tunes you love with automatic beat matching, loops and effects.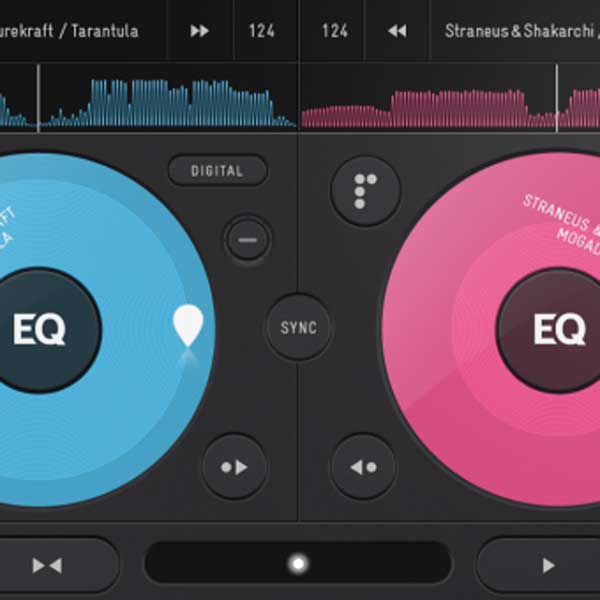 Features:
Auto beatmatch - Instantly sync tempo and phase of two tracks by clicking the Sync button.
Scratch - Put the needle on the record and scratch.
Time stretch - Alter and set the tempo of a track ± 100% without affecting pitch/key.
Pitch speed - Alter track tempo ± 100% and pitch/key ± one octave in parallel.
Pitch bend - Nudge a track into phase.
Loop - Create synchronised loops on the fly; set and adjust in-point and/or end-point, split from in-point or end-point, double from in-point or end-point, exit loop and re-loop
Loop travel - Turn on Loop travel and hear the funky sound of a small loop travelling along the sound wave.
Gaana (Free)
Listen to Hindi, English, Tamil, Telugu and songs in 21 other languages. With this app, you can: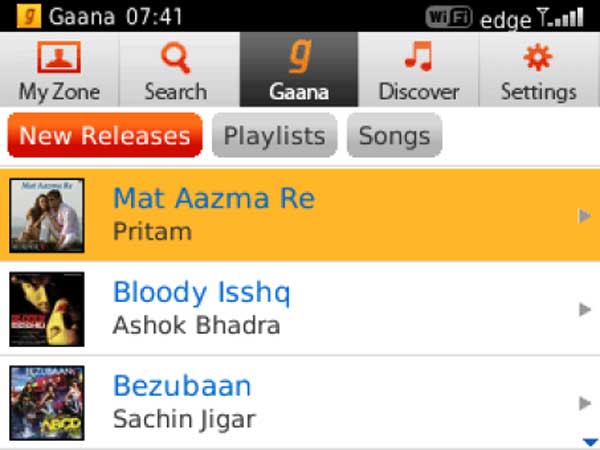 * Make playlists or hear our favourite playlists, and sync them across the web and your phone.
* Search over 1 million songs.
* Smart recommendations to listen to similar songs, artists, or albums.
* Share your favourites with friends on Facebook, Twitter, or by email.
Saregama WorldSpace Radio (Free)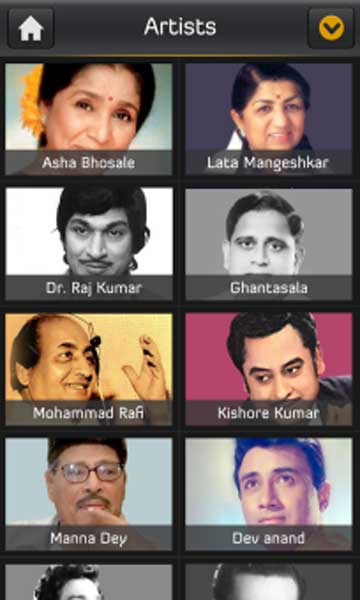 Worldspace Radio gives unlimited streaming songs with Radio Jockeys.
The songs span across 9 languages and genres.