Do you know how to pick the Emperor from the King of Fruits? Dna spoke to Mandar Desai of Desai Bandhu Aambewale to find out.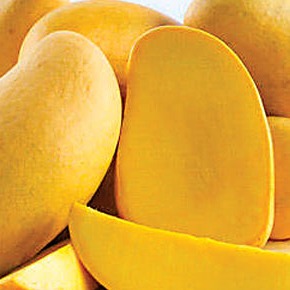 Q. How many types of mangoes arrive in Pune?
A: Mango has a variety of species in India differing with state to state. We Puneites are lucky to have the best Alphonso Mango species growing in the serene coastal belt just to our south. The Devgad
Alphonso and its twin Ratnagiri Raigad Mango species are the widely available and loved species. The juicy Payri is another Mango variety offered in the market. There are some Mangoes similar to Alphonso coming from the southern state of Karnataka as well.
Q. What are the specific characteristics of each species?
A: The mango family is very big, but each has a unique characteristic. The Alphonso is the reddish orange fruit with the best flavour grown on the red soil of Konkan and the salty sea breeze. The mangoes coming from Karnataka are visually similar to Alphonso Mangoes, but this species is grown on flat terrains with no sea shore nearby.
Q. How can we distinguish between the three?
A: Payri is the easiest to identify since it is small and very juicy. The real deal is with the Karnataka and the Alphonso mangoes. While the Karnataka Mangoes are yellowish - orange colored, thick skinned having less pulp, Alphonso mangoes are red coloured, thin skinned and have a thick pulp. The mangoes from Karnataka are less sweet as compared to the Alphonso. The taste of Alphonso is unbeatable to any other.
Q. When is the best time to have best mangoes?
A: Mangoes come as a relief to the summer heat when the temperatures are at the highest, which is from mid April to the end of May. The Alphonso and Karnataka Mango variety is available since March end. Payri arrives a little later after mid April.