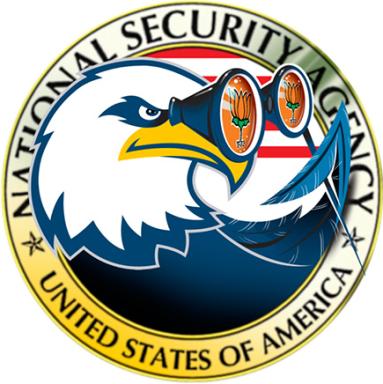 Our country should make security and technology strong...
It is not right of USA to interfere in an organization or a political party in India. The Ministry of External Affairs should raise an issue but again there is going to be no impact as US is a superpower and we are in good terms with them. Taking any stern actions could affect our trade and services sector. We have our certain privacy norms and wouldn't like them to be disturbed. We should take further care technologically that we build strong systems that cannot be intruded so easily. Against such threats the only solution is we need to become strong technologically.
Niranjan Reddy, Founder and CTO, Net Conclave Systems & Cyber Crime Expert
This could be a deliberate move against India and US
It's a common practice which is going on since generations. Spying any private institution is somehow wrong. We should protest against such external intrusions. I feel that the issue should not grow out of proportion unnecessarily. The issue could be deliberately raised to disturb the relations between the current government and the US government.
Jayant Umranikar, Former IGP
Govt should take this matter seriously...
Most of the communication we people in India do through social networking sites is in public domain and anybody can have access to it. All our data can be accessed in US by that government or any organization, because they have the servers based in their country. Today in India, whether you take socializing or business communication, so many of us are using gmail or Yahoo, which have their headquarters in US. Though here in India we may shout that nobody should intrude our privacy, but if it is done in US, how will we know? Here in India the media is talking about the news reported in US, but nobody mentions how, what and why the snooping was done. The Indian government should take the matter seriously if this snooping controversy is true but at the same time take some series steps in our own cyber security.
Gaurav Jachak, Advocate (Cyber Crime)
India should not waste time on this issue...
India should not take the issue of NSA spying on the Indian government seriously. It will continue to happen no matter what we say. Indian government should not react to this in a drastic way. This is not new in the politics of India. India should not take up this issue right now and should not waste time on it. All this is very normal in the international politics. It is just that it has come in the print media today. For all we know, India must be doing the same with other countries. There is no purpose in protesting against it as it will not stop and will keep happening in the future as well. All we can do is keep our hands clean and go with the flow.
Shailendra Gharpure, Air Commodore
Build impenetrable systems for any kind of intrusion...
Spying on any private agencies or countries unless there are national security issues is wrong. PM Narendra Modi has already noted our protest. We want to have very good relations with the United States of America, but we will not accept any such intrusions in our privacy. NSA has politically sought permissions from the US court to do so. Such permissions should be denied by the US courts. Now we will have to be alert about our security and privacy. We shall soon build a strong system against such external intrusions.
Vijay Bhatkar, Computer Scientist