Only days after the horrific Badaun rape case, Maharashtra home minister RR Patil, talking about women's safety in the legislative council, said that sexual assaults in state cannot be stopped by policing. dna asks its readers if they buy this opinion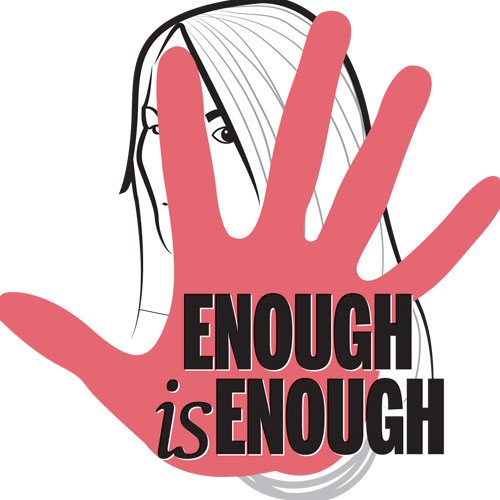 This comment is an excuse...
I don't agree with the comment given by RR Patil. I agree that mindset of the people has to change, because in every crime there is a human factor and motive for committing crime. Changing the mindset and policing of such crimes are two different issues. The home minister controls the police force and law and order ministry. How can he say that rapes in state can be stopped by mindset change of people and not by policing. Policing and investigation of such a crime should be the priority of home ministry. Such a comment is an excuse. With such comments you are taking such serious crimes very lightly. As the home minister you are answerable to the whole state.
—Aroona Nafday, Advocate
Are cops trained in handling victims?
The important thing here is respecting the other gender. A man shouldn't feel more powerful than a woman. A change in mindset and attitude could definitely be a start in helping the current problem of rapes in the state and country. People should be concerned with performing one's duties in a way that nobody's rights get violated. There should be measures to make sure women are free to approach the police when they're victims of such crimes. A policeman is often trained to deal with criminals but is he trained to deal with rape victims? It is high time that we as a society try and do something collectively to lower this number of rapes.
—Rama Sarode, Lawyer, women's activist.
Patil should think twice...
He should concentrate on what the government can do to prevent crimes against women. About changing the social mindset, let social workers and other people do that job. I feel he should concentrate on the work given to him. I agree that policing and changing mindset should go hand-in-hand. He is a minister who has to administer the system of policing and conviction, the investigation part of it. He has to prepare a foolproof system for all the people in the state. Any minister or a public leader should speak in a controlled manner, with such a remark there can be misunderstanding.
—Shubha Shamim, General Secretary, Working Women Coordination Committee, CITU
Tell boys even eve-teasing is bad
Saying that a change in attitude or mindset will help reduce the number of rapes is not rocket science. It will improve the current shambolic situation but the question is how can we as a society help change that mentality? When a girl is going home late at night or even driving back, she should not be afraid. This is the level of security she should be able to live in. Introducing a program from high school level to inculcate the values of respecting the girls and women could help. Education performs a big part in creating future adult citizens. Educating boys about respecting girls and telling them even eve-teasing is wrong will definitely help.
—Lata Bhise Sonavane, Secretary, Maharashtra Dalit Forum & Activist (Women issues)
Strict punishment will be a deterrent
In order to bring an overall change in the way men look at women and treat them, they have to start on an individual level. These criminals have at least one female in their family, be it their mother or sister. It is important that the family members educate their boys, it could help in better upbringing. It would stop men from becoming rapists and criminals. I am against capital punishment but if the situation with respect to rapes does not change then maybe the law and order also needs to be strict while punishing criminals. We see a power imbalance in the society and this isn't just because of physical difference, mental thoughts and attitude are also responsible.
—Sapna Thakar, citizen
I have been misunderstood
Women's security is of top priority in the state. What I meant was that the mindset of the people should change. Uttar Pradesh records the maximum number of crimes and Maharashtra is much safer than other states. Even Mumbai is safer than other cities. Rise in atrocities against women are due to obscene images used in advertisements.
—RR Patil, home minister, Maharashtra