Sucheta Pal, India's first authorised Zumba instructor conducted a Zumba workshop in the city recently. She shares her journey, her love for the dance form and what aspect of her training she finds most whimsical.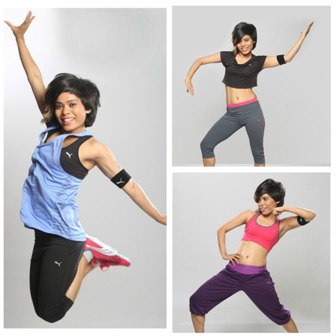 Falling prey to the societal rules, Sucheta, a small town girl, did engineering to make her parents happy. A few years in the corporate world, she realised that engineering was something she definitely did not want to continue with. Having decided that she
shifted her focus to pursue her passion - dance. She went to the United States to get professionally trained as a dancer and was introduced to the world of Zumba. She loved it so much that today, she is the first and the only licensed and authorised Zumba instructor in all of India. All those who have set up their Zumba classes today have her to thank. Sucheta very honestly told us that the first time she saw Zumba being performed, she thought it was an African dance. It was after she learned much more about it that she decided that it is what she wanted to take it ahead. Sucheta has trained close to 1,500 trainers across the country and a few all over the world as well. The most happy moment for her is when she starts a new batch in India and her students are not demanding Bollywood, she said.
She believes that because in India, a lot of people hate going to the gym but on the other hand love dancing, this is the perfect exercise for them. We cannot help but agree with her. She says,
"Zumba changes you as a person and makes you a happy individual. Things around you seem much more positive".
For almost two years Sucheta had not told her parents about her Zumba-centered career but for the past few years she is sure that she has seen a social change in the way dance is accepted as a career option, especially for women. Taking classes in Mumbai help her build her funny teaching moments. Just like any of us, she is intrigued and starstruck by most of the celebrities in Bollywood. But when she sees them stomp over each other and act like kids to come up and dance in front of the class with her, it definitely acts as her ego boost.