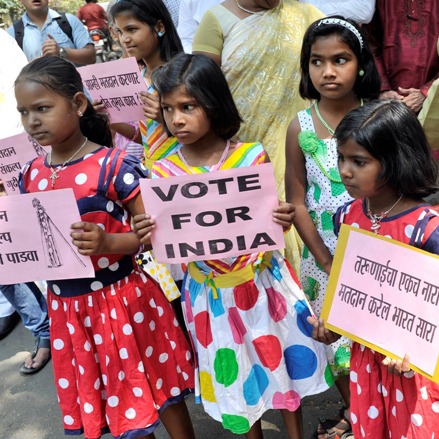 Pune: District collector Saurabh Rao on Saturday said that various organizations are coming forward to create voting awareness, so that maximum people can exercise their franchise, and Pune being the seat of learning, such efforts will show encouraging results.
Jain Yuwak Mahasangh, Jain Social Foundation and Jain International Trade Organization have come up with a tableau for creating awareness about voting among the electorate. This tableau will be travelling through the city till April 17. Praful Kothari, Vijay Kothari, Vijay Bhandari and others were present at the event.
Collector Rao, who is also the district election officer, said that there has been a spike in voter turnout in all districts that have gone to vote so far this time around, and district administration has undertaken various initiatives to increase voting percentage here as well. He said that there was less than 40 per cent voting in Pune the last time, but it is expected to reach almost 70 per cent this time.
Meanwhile, Uday Joshi Mitra Mandal organized a get-together, where children created awareness for voting. Children dressed up as historic characters such as Chhatrapati Shivaji Maharaj, Rani Laxmibai of Jhansi and others spread the importance of making your voice heard in the democratic process.