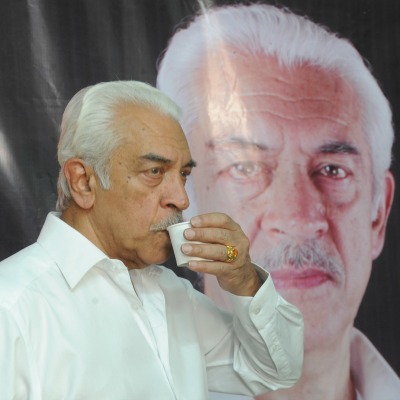 Pune: Coming out with his 15-point agenda for the development of Pune, former IAS officer Arun Bhatia is once again in the fray, contesting on the ticket of People's Guardian Party. While targeting the middle class, Bhatia is emphasising on people's participation for over-all growth of the city.
What is your agenda for Pune's development?
I have prepared a 15-point agenda to make Pune a better city. It includes providing better infrastructure, forming citizen committees, improving water supply, making Pune a safer city and river beautification. I will be carrying out a physical audit of the infrastructural works. I also have a plan to form 1,500 citizen committees across the city which will keep eye on functioning of police stations, hospitals and other government establishments.
What is your take on other candidates in the fray?
Considering the vote bank of MNS and BJP, both candidates will eat each other's votes. About the Congress, Suresh Kalmadi will not help Vishwajeet Kadam to win the elections otherwise Kalmadi's career will be over. Subhash Ware of AAP is an honest person but along with honesty, you require the courage to change the system which is missing in him.
Are you disappointed after AAP denied ticket to you?
I was a part of the committee of AAP where I attended some of their meetings. I had some problems with the manner in which they were collecting donations as they were not maintaining any records. I had written a letter to Arvind Kejriwal also in this regard. They thought I am too strong and rebellious to handle them.
How are you going to fight against money power of big parties?
A. People of Pune are educated and we are targeting that class of people. The money power is being used in slums but there is nearly 60 per cent of middle class which does not come out to vote. We are concentrating on that class. If it comes out for voting, we will witness a change.