Concerned Punekars volunteer to help keep streams, lakes and rivers of the city free of garbage and plastic. School children are at the forefront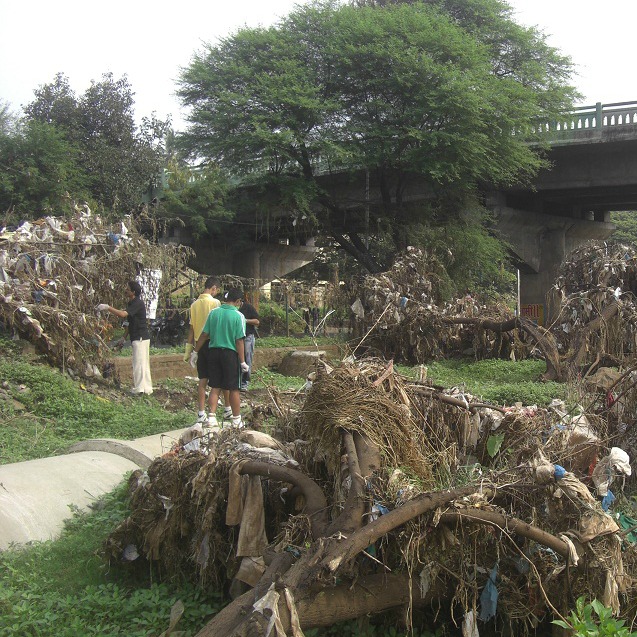 Pune: The Indian ocean garbage patch, which is a gyre of non degradable waste that sits suspended in the water column, was on only discovered in 2010 shedding light on the grave situation resulting from tonnes of debris that gets dumped in the ocean each day. "Even though Pune has no ocean, the health and conditions of all water bodies matters because many of these flow into the ocean," said Karan Ragade of OSI, a Pune based foundation that spear heads 3000 strong volunteers' movement each year on the banks of Mula and Mutha rivers. About 50 individuals who are a part of Ocean Savers India (OSI) have gathered on Sunday, which is 'World Ocean Day', at the Bund garden for a volunteer drive to clean up the area along the Mula and Mutha rivers.
Commodore Rajan Vir, founder president of the Indian Maritime foundation said, "Since its conception the drive has seen tremendous response from schools and organizations and this year we plan to do more such clean ups and awareness programs." He further added that because India has many inland water bodies it is not only the oceans but also the rivers that flow into it that need cleaning up.
Vinod Bodhankar of Sagar Mitra a project, by TAA, SETU and CGPL. (The Academic Advisors, Sustainable Environment Through Universal Networking and Clean Garbage Private Limited). The program consisted of the school students collecting clean, dry and empty plastic waste at home for a month with the help of parents and family and fetching this plastic waste to school. "The 40,000 students fetched 11 tons of waste plastic in 2013-2014 and the total collection for this program till date is 16.5 tons, which if uncollected would spread over a 150 km length of an urban river. The project began with a mere 150 students and in 2014-2015 the project target is 300 schools and 3, 00,000 student volunteers. We have spread to other cities of India like Bhopal, Surat, Baroda, Anand and river flanked cities of Punjab. In Pune over 150 schools are on board our project," said Bodhankar.
Join the movement
Ocean Savers India will be conducting a river bank clean up at Bund Garden , Riverbank
Today from 9:30 am onwards.
Call Karn Ragade on 8796941032 to join the movement.