Suffering from asthma? Avoid comfy auto rides, buses are safe
Pune: Suffering from asthma? Forget comfortable auto-rickshaw rides. Take the sweaty bus journeys instead. That's what a recent study by a team of researchers from Chest Research Foundation has concluded.
The researchers who made a team of volunteers travel on three different modes of transport - bus, bikes and auto-rickshaws - measured the levels of air pollutants i.e. carbon monoxide, sulphur dioxide and nitric oxide that one gets exposed to and here's what they found.
"We conducted a study in which we travelled for thirty six minutes from Kothrud and Deccan Gymkhana to Hadapsar with pollution monitoring devices using three transportation modes - two-wheelers, auto-rickshaws and PMPML bus service. When we compared the results, it was clear that there was more exposure to pollutants like SO2 and CO,when travelling in an auto-rickshaw and the least exposure was in the PMPML bus," said Monica Barne, head of the Training Programmes Division, CRF.
"Every year, we are seeing a rise of at least five to ten per cent in the number of asthma patients. Rising environmental pollution plays a huge role in worsening the air quality of the city," said pulmonologist Dr Vijay Warad.
Gufran Baig, director of Indian Institute of Tropical Meteorology which measures the city's pollution index, said, "While the ideal SPM levels should be less than 60 micrograms per cubic metre (ug/m3), we have observed the maximum levels to be around 135 ug/m3 which can be dangerous for asthmatics. Amongst the three pockets that fare the worst are Shivaji Nagar, Hadapsar and Bhosari because of the vehicular movements and industrial activities while peripherals of the city like Nigdi, Pashan and Baner have good air quality."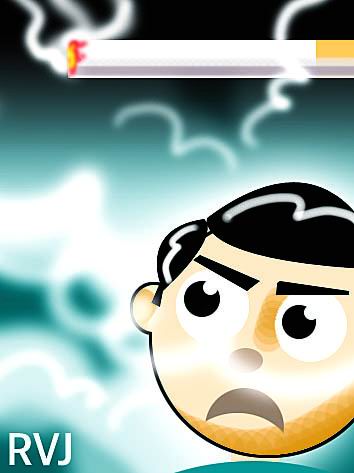 Asthmatics, it's time to take care of your home!
Docs believe that indoor pollutants play a huge role in triggering asthma
If you are an asthmatic who finds it difficult to breathe outside and escape to the confines of your home to breathe easily, it could actually result in more loss than gain if you're not careful.
It is not just the outdoor pollution caused by industries and vehicular emission that triggers allergies like asthma.
City-based doctors say that lesser known and more dangerous pollutant are present indoors that gives rise to asthma and related allergies.
"We see that most number of fresh cases are pediatric i.e. children below five years of age who are not exposed much to outdoor pollution as they either are at home or in schools. They are the ones who are affected the most by indoor air quality. What parents and schools don't understand is that indoor pollution equally contributes. There is an acute need to look at indoor pollution more closely," said Dr Vijay Warad, allergist and pediatric pulmonologist.
Indoor air pollutants majorly consist of dust, pet animal droppings, wall fungus, smoke and volatile carbon compounds emitted from wall paints. These pollutants when inhaled, cause allergic reactions and raise the chances of getting asthma.
"The smoke that an incense stick releases is as harmful to an asthma patient as the smoke of 100 cigarettes. However, people do not realise the ill effects indoor pollutants have which actually triggers severe asthmatic attacks. Similarly uncleaned walls, certain paints are also bad triggers. It's important for parents to educate themselves about this," added Nitin Abhyankar, pulmonologist in Sadashiv Peth.
In case if there is anybody at your house who is been detected with asthma, along with providing the patient with appropriate treatment and medication you also need to keep the house clean and free from indoor air pollutants.
Barnali Bhattacharya, another pediatric pulmonologist, added, "There is a steady rise in asthma patients in the past few years, and environmental aspects like air pollution is the cause of 1 out of every 5 new cases that I attend to. Dust and molds are of major concern as they trigger most of the asthma cases. Houses should be made free from the dust and smoke, that will definitely give relief to many patients."
The simplest measures can go a long way. "Fifty per cent of asthma attacks are triggered by dust mite allergies which are avoidable to a large extent. Just keeping house dust free, ensuring no fungus on damp walls, keeping bed sheets and pillow covers in sunlight once a week to kill dust mites, good ventilation can help in protecting against asthma attacks," added Warad.
Few cautious steps
Keep the air in your house clean
Keep the household free from dust by wet mopping regularly
Wash mattresses, carpets, pillows, cushions and other furnishings at least once a month
Along with adding the 'No Smoking' rule in your house, try to minimize the use of mosquito coils and incense sticks too
Repaint your house and check for leakages to avoid wall fungus
Use eco-friendly paints which do not release volatile carbons
Use plants at home that can reduce indoor air pollution, like Aloe Vera and Gerbera Flower Plant
Avoid frequent use of strong perfumes and deodorants if there is an Asthma patient around
Avoid using heavy curtains, woolen blankets, and woolen carpets
Do not clutter your bedroom with too many books or furniture with upholstery
Restrict your pet's entry into the bedroom
Seal cracks and crevices to ban cockroaches