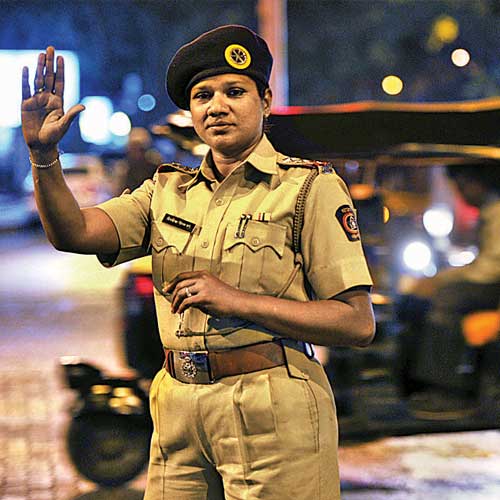 Pune: In a shocking incident that took place on Tuesday, a woman traffic constable alleged that she was roughed up by a man who identified himself as an 'IPS selected person' after she had stopped for breaking a traffic signal.The constable Vanita Kamble alleged that she was manhandled by the biker and she later approached the Shivaji Nagar police station with her complaint (dna has a copy of her written complaint). But till late evening, the case was not registered.
Alleging that such incidents are on the rise where lady police constables are being manhandled and their case is not being taken up seriously, RTI activist and former journalist Vinita Deshmukh, who had tweeted about the incident said she would write to the police commissioner asking for his intervention.Asked why a case had not been registered, the station duty officer of the Shivajinagar police station, said that it has still not been registered as senior officers will take a call on the complaint.
When contacted, senior police inspector, NV Jadhav said that he is not aware of the case. Meanwhile, Kamble said that the person claimed that he is set to join the police force as he has been selected for IPS through UPSC and even tried to bribe her and later roughed her up.
She said that when her co-constable tried to control the situation, the man allegedly held his collar as well. Seeing that the matter was getting out of hand, the constable informed the control room. He was taken to Shivajinagar police station.She said that in all this altercations, her thumb was swollen.