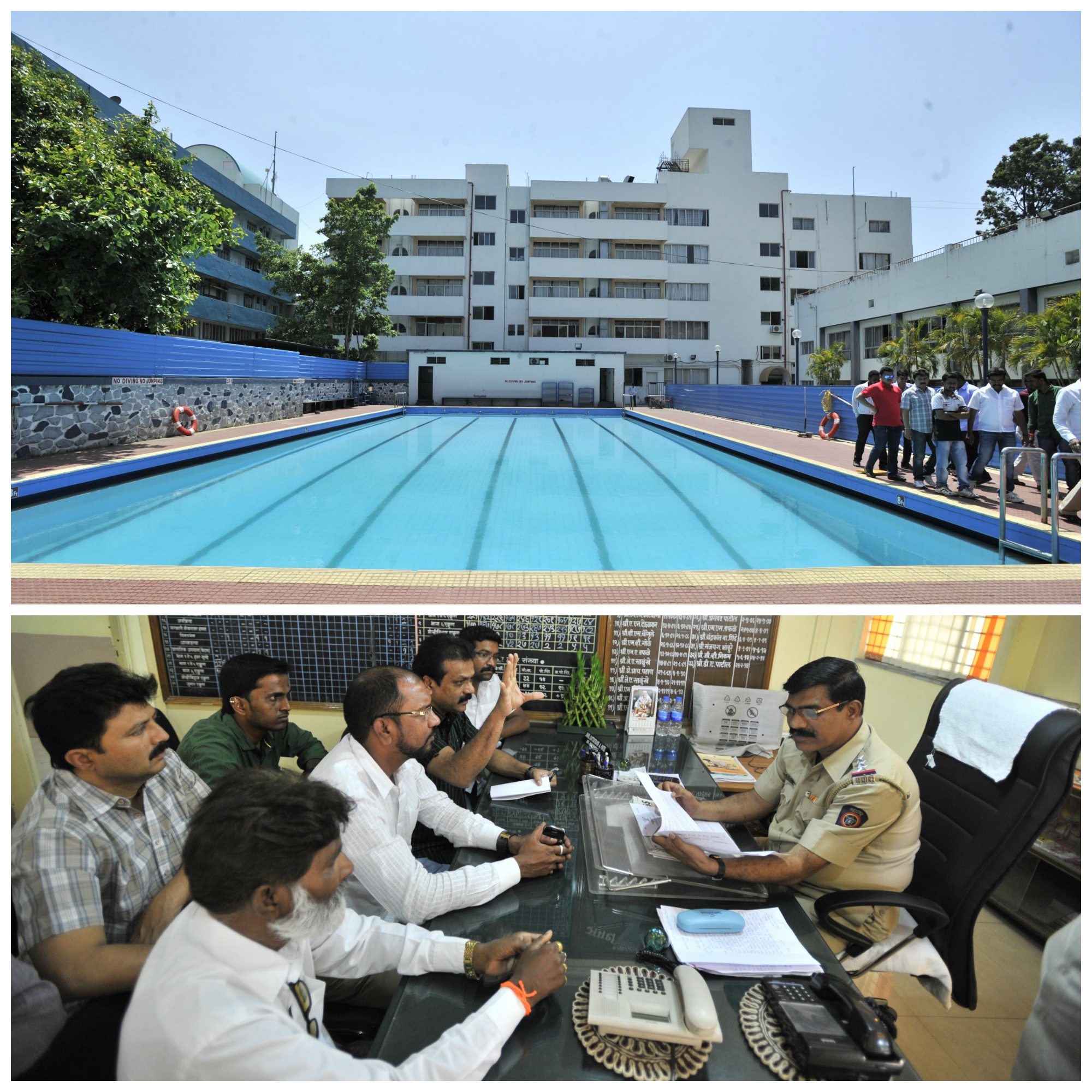 Pune: A 26-year-old woman died under mysterious circumstances while swimming in the young men's christian association (YMCA) swimming pool. The woman fell unconscious in the pool on Thursday, after which she was rushed to a hospital. She passed away on Friday while undergoing treatment.
The woman has been identified as Trishala Palesha of Mukundnagar. She started swimming at the pool two months ago. The police have registered a case of accidental death in this regard.
Meanwhile, Shiv Sena party workers held dharna outside the YMCA, demanding action against the management. According to inspector Dattatraya Patil of Samarth police station, "There were around 15 people in the pool when Trishala entered it on Thursday. At around 5.45 pm, she was spotted in an unconscious state by another woman swimming in the pool, who raised an alarm."
"With the help of other swimmers, she was taken out of the pool and one of them gave her mouth-to-mouth resuscitation. Since she was not responding to any first-aid procedures, she was rushed to a nearby private hospital," he added.
The police was informed after she was admitted to the hospital, following which the police visited the pool site and did a punchanama. Patil said, "We will investigate how the incident occurred, and who else was in the pool when it happened. We will find out if Palesha could swim, and if life guards were present at the time."
Patil also said the police would investigate if the YMCA had a contract with the Pune Municipal Corporation (PMC), and if they were following the terms mentioned therein. He said the police had received the preliminary report, but there is no mention of the cause of death. The viscera has been reserved for further investigations.