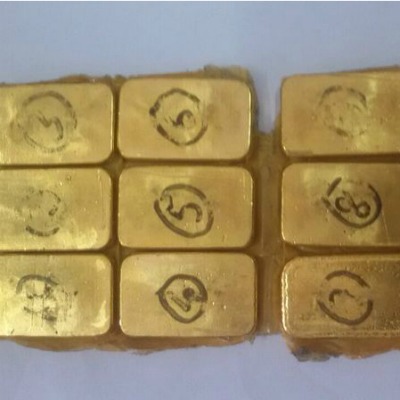 Thane based woman have been arrested by Custom officer for allegedly illegally carrying 12 gold bars which total estimated worth of Rs 40.13 lakh in Dubai to Pune Flight.
The detained woman have been identified as Shakuntala Naresh Jain (30), a resident of Thane. Acting on the information and rummaging the air craft-Air India Express flight number IX-212 which had arrived in Pune on Sunday afternoon around 2.30. On Monday, the customs officer have registered the case against Jain under the relevant sections of Customs Act, 1962.
Gopi Nath, Additional Commissioner Pune customs said, "Jain is having garment and packing business. One of the crew members informed us that Jain found suspicious movement of her and while clearing the green channel with Nil declaration some objected was reflected and alerted us. Fearing to be arrested and soon as the plane landed she removed the gold bars and kept in the dust bin of toilet of plane."
He added, "Our team is interrogating her. We suspect it might be gang as the motive is still not clear but the way the crime has been executed it is done well planed and my experts."