Makeover | The Pune stadium, often called a white elephant, is looking at a facelift to better its reputation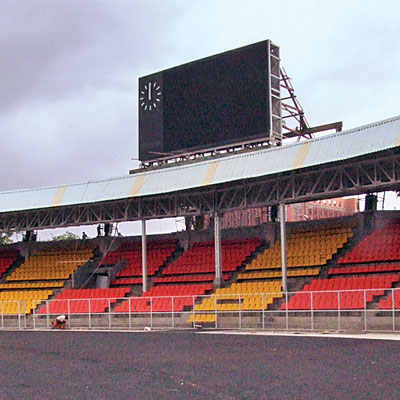 Pune: We will know by August, if Greg Gillin, facilities director of Wembley Stadium can deliver the task he has been assigned- overhaul the main pitch and the entire stadium for the Indian Super League that starts in October later this year.
"It will be none other than the Greg Gillin who built the Wembley as Balewadi is set for a big change as it is one of the eight venues for the much talked about ISL,"said Leeladhar Singh, the IMG spokesperson while talking to dna.
"Gillin will oversee all the facilities from the drainage to the main pitch besides making this stadium a replica of the great Wembley Stadium," said Singh. He further added, "Gillin has already visited various stadiums in the country and all the eight venues specified for ISL matches should be ready by early August." "Pune in particular will be state-of-the-art with facilities on par with the international standards and is likely to cost IMG Reliance over Rs four crore," said one of the officials.
Other venues too will have a new look and international standard facilities and it would make things befitting with India getting the bid to host the Under-17 World Cup 2017. The excavating work at the Balewadi sports complex has begun and it will take another 45 days to complete, according to sources. Bermuda grass, the turf used at the international stadia will be used for both the main and the practice pitches besides the other combinations. Work at the Balewadi stadium alone will cost over Rs three crore. The practice ground will also be international standards.