Apart from citizens, action will also be taken against cops who won't follow the rule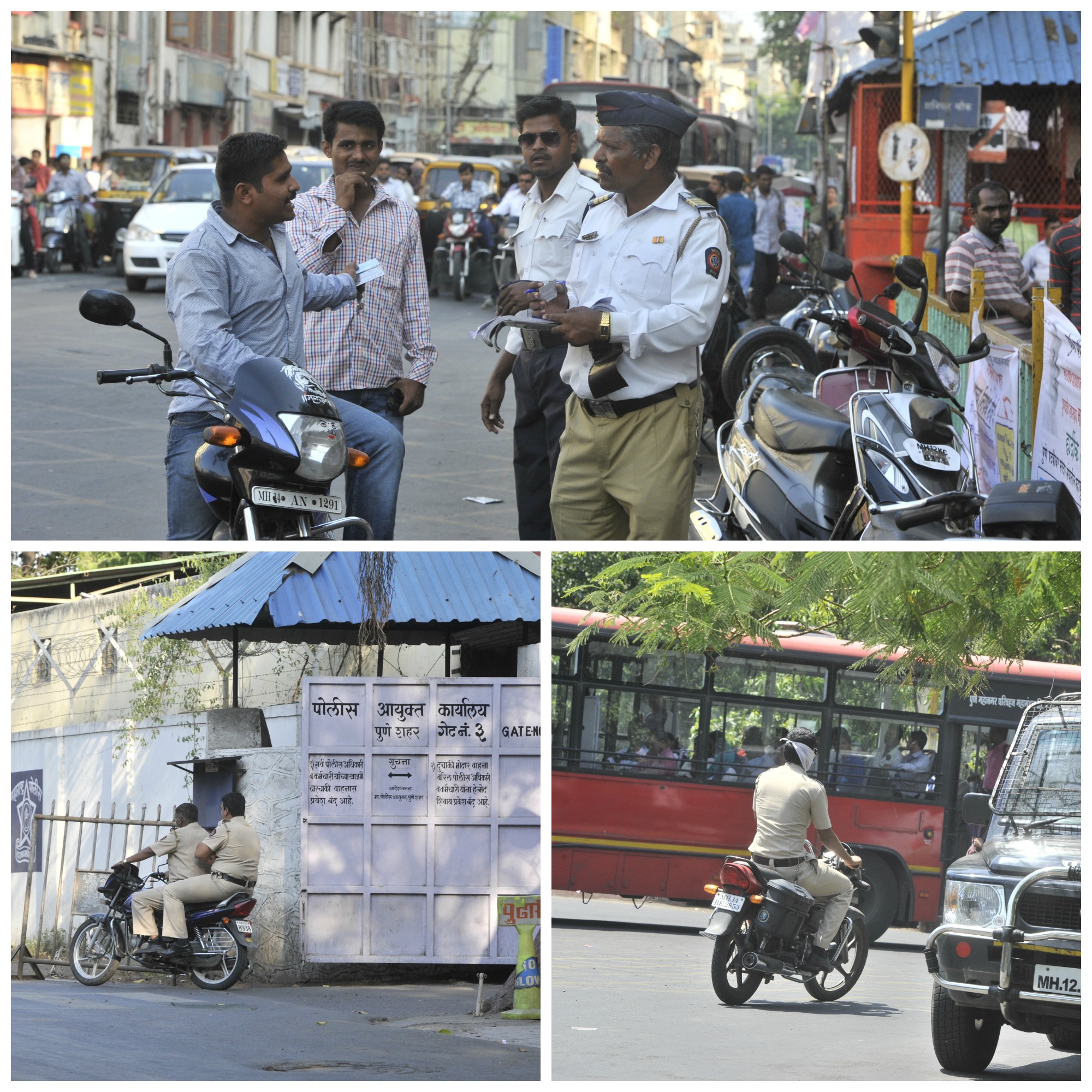 Pune: After the Pune police commissioner, Satish Mathur announced to make helmet compulsory in the city from Monday, the city traffic police will swing into action against those not wearing helmet. Apart from citizens, Mathur has also warned his men of strict against if they caught riding their two-wheelers without helmet.
Speaking to dna, Mathur said, "Everyone has to abide by law and there is no exception. Helmet is for the safety of two-wheeler riders, whether its a common man or a police officer and action will be taken against all those who will not follow the rule."
Back in 2001, the Symbiosis Law College team had filled a public interest litigation (PIL) to enforce a helmet rule in Maharashtra. Based on the PIL, the Bombay high court in July 2003, had directed the Maharashtra government to enforce the provisions of the motor vehicles act, making helmets compulsory for all two-wheeler drivers and pillion riders. However, the court had then left it to the government to fix the time-frame to implement the order.
Joint commissioner of police, Sanjay Kumar said, "The helmet rule will be made compulsory for all those who are coming to commissioner's office. Police officers will have to pay a fine of Rs100, if they found riding their two-wheelers without helmets. They will be issued warning and notice will be served to the repeated offenders."
1. Flaunting norms: Cops riding two-wheeler without helmet, that too under a sign that bars them from coming out of the CP office without the safety gear


2. Where do you go? An officer riding helmetless, that too in the wrong direction near the Bund Garden police station

3. No can do: Traffic police fines a rider for jumping signals, and along with it for not donning helments. They have been instructed to club offences

Previous attempts of making helmet compulsory
Even the ex-Pune police commissioners had tried to make helmet compulsory. In 2008, the then Pune police commissioner Satyapal Singh had issued an order making helmet compulsory in the city. However, the rule did not sustain for long.
Similarly, in 2012, the Pune's first woman police commissioner, Borwankar implemented the compulsory helmet rule for all the police officers. That time more than 100 police officers were fined for not wearing helmet. Later, she tried the same for general public, but again the rule did not last longer.