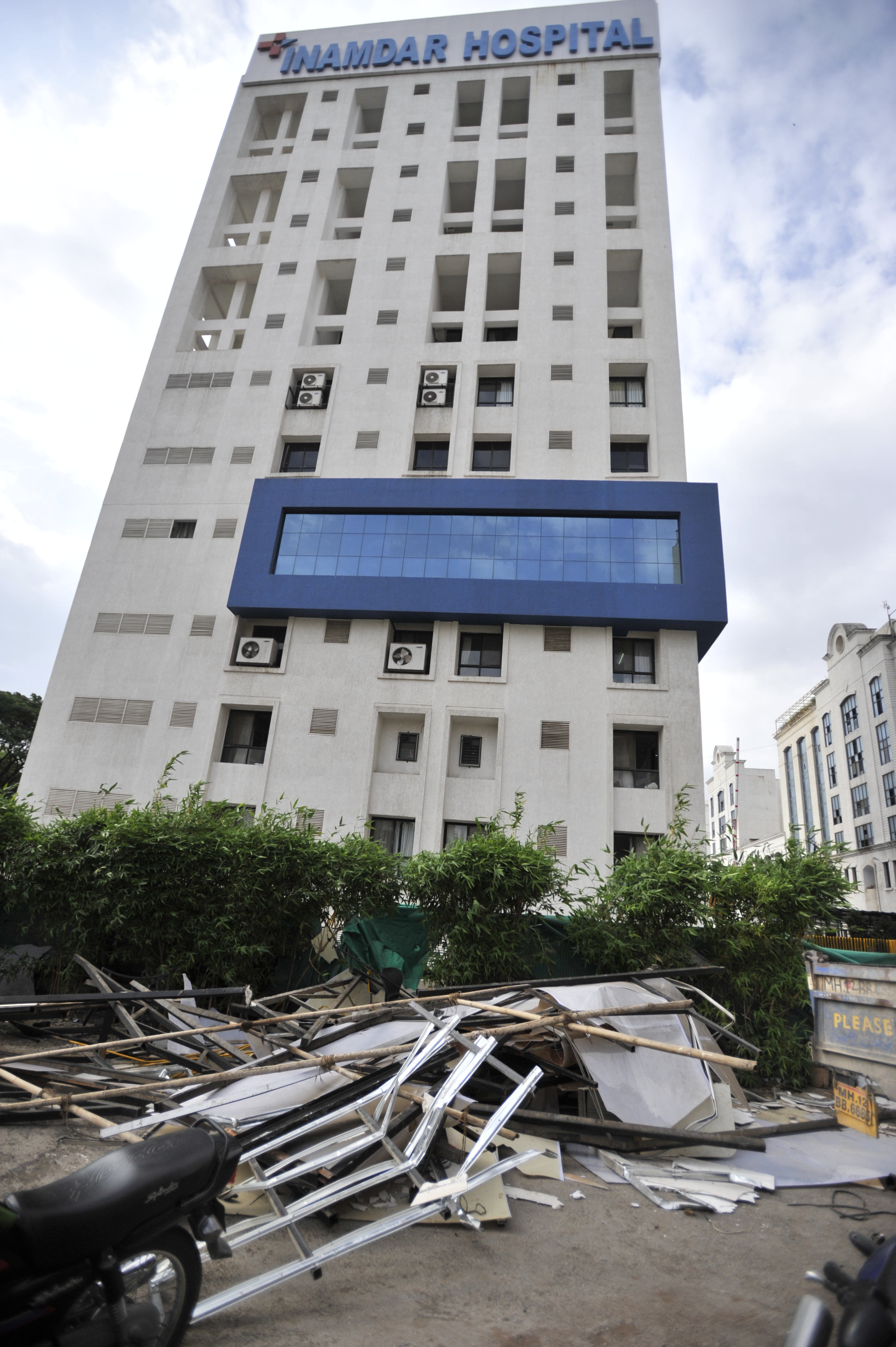 Pune: The encroachment staff which had gone to demolish the encroachment of the Inamdar hospital in Wanowrie area had to return back unsuccessful after senior officials of Pune Municipal Corporation instructed them not to carry out demolition drive on Friday. The staff could manage to demolish some sheds of the hospital but they could not continue their action.
The issue of illegal construction of Inamdar hospital had rocked the Pune Municipal Corporation last week. The corporators of opposition parties had demanded strong action against the hospital and the issued was raised even in the standing committee meeting of PMC in the last week. Following the drama, the civic administration had issued a notice to the hospital. PMC commissioner Vikas Deshmukh had given orders to additional Municipal Commissioner (Special) Omprakash Bakoria to look into the issue.
The committee set up to inquire the issue had submitted its report which mentioned that the hospital had got a permission of only seven floors but it has constructed a building of 12 floors in last few years. These additional five floors are also being used by the hospital.
After the committee's report, a staff of anti encroachment department of PMC reached the hospital premises on Friday morning and started the demolition drive. The staff had managed to demolish watchman's cabin and few other sheds when senior officials involved in the drive got a phone call from senior officials instructing staff to halt the drive and finally the staff had to return without further demolition.
When Vikas Deshmukh was asked whether the action was halted following political pressure, he said, "There is no political pressure on us. We will take action against the illegal structure. We will be taking action against the officials who gave permission for the construction also."