Authorities feign ignorance on proposal to set up two additional railway police stations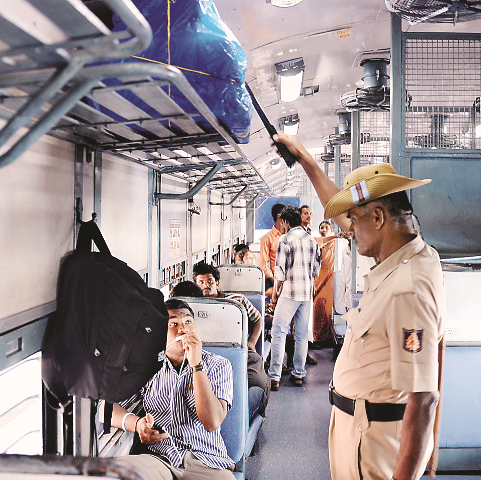 Pune: The much touted proposal of setting up of two separate railway police stations between Pune and Daund by the central railways some years ago to maintain vigil for commuter safety seems to have hit a roadblock with none of the agencies, central railways, Railway Protection Force (RPF) and General Railway Police (GRP) aware of any such proposal.
On June 30, a group of ten dacoits looted ten passengers of the Bangalore-Jaipur express at Jinti road junction near Daund around 4:20am; the passengers were looted of gold jewellery and mobile phones worth Rs. 2 lakh, besides being robbing their luggage.
A proposal seeking establishment of two railway stations was announced in the wake of incidents of train robberies in the area way back in 2012. However, the law enforcement agencies and railway administration had come in for sharp criticism by the activists.
Suprisingly, the Railway Protection Force (RPF) office and Government Railway Police (GRP) officials too feigned ignorance about the issue. RPF assistant commissioner P4LP Singh replied that they had no idea of the proposal and directed the reporter to the GRP.
Pune Railway Station GRP incharge Abhay Parmar said that he had no clue about any such proposal.
"As far as the robbery spot is concerned , there is a single track at the spot where the robbery took place. The spot is isolated and prone to attack by dacoits. We are currently facing staff shortage for patrolling and other duties ." he added.
The average footfall of passengers at Pune railway station is more than one lakh per day and only 413 RPF staff are have been deputed for the safety of railway passengers. More than 150 trains including mail, express and intercity trains depart from Pune railway station to Daund route everyday.