While Pune eagerly awaits the showers, employees of Hinjewadi seem to be happy with no rains.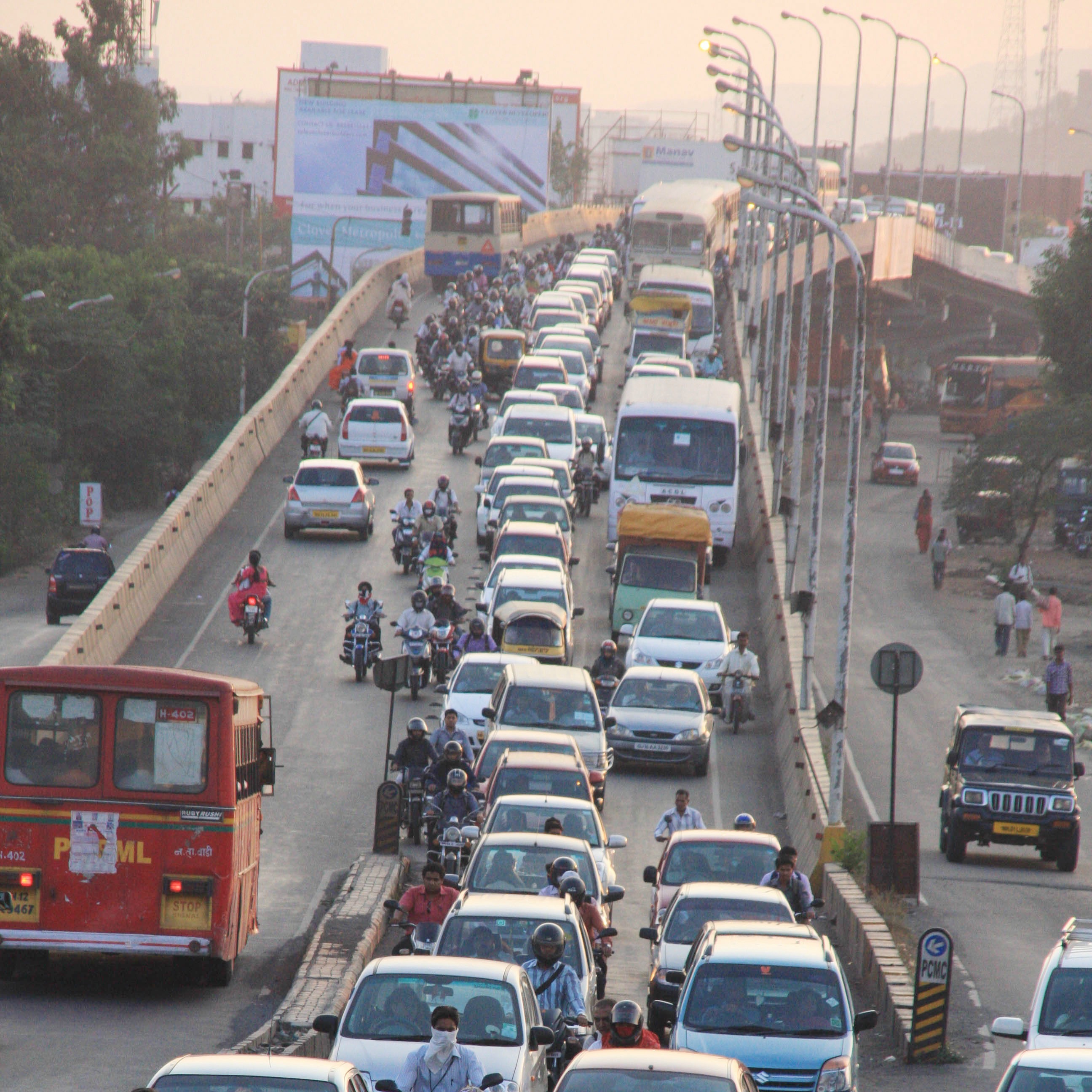 Hinjewadi, the IT hub of Pune seems to be losing its appeal as employees working there are highly dissatisfied with the public amenities. Unlike the rest of Pune the people working in Hinjewadi are actually dreading the monsoons and praying otherwise. They are reluctant to welcome the rains as they fear that the existing conditions of roads and connectivity would worsen further.
After trying to reach officials from the traffic police and Hinjewadi Industries Association but seeing no response, many have finally resorted to venting their discontent via twitter.
Going from Phase 1 of Hinjewadi to Phase 2 took the same amount of time as coming from Pune University to Aundh. 25 minutes.

— Napoleon Blow-aparte (@rsrikanth05) June 19, 2014
Really looking forward to the rains so I can stop cribbing about the heat and start complaining about mucky roads & traffic jams.

— E-tard (@14_yr_old_Etard) June 23, 2014
@14_yr_old_Etard Thankfully you dont work in the republic of Hinjewadi, when it rains, you never reach home..sigh

— Rukmini (@lyricalmutiny) June 23, 2014
@surekhapillai rains are only gorgeous when it rains and im indoors, and stops raining exactly when I step out.

— E-tard (@14_yr_old_Etard) June 23, 2014
Boy. Traffic on Wakad to Hinjewadi stretch was a pain in the ass. Pune, what have you transpired in?

— Prasad B. Kulkarni (@pbkulkarni) June 20, 2014
@ketanpathak hinjewadi's infra is horrendous. i think there's some group workgin to push the authorities

— Harshad Oak (@HarshadOak) June 24, 2014
Gaurav Jain an Infosys employee expressed his discontent and said, "During rains the traffic on the narrow access road is never ending and the absence of streetlights at night makes the area accident prone too." Another civic problem mentioned by Jain was that of having barricades instead of dividers which makes driving risky.
Several others have also expressed a similar discontent. Sarvankash Tambe (22), working with Cognizant at Hinjewadi, expressed his anguish on travelling to office every day, he said, "The waked flyover and Hinjewadi chowk are very crowded and narrow which makes commuting very inconvenient and this becomes worst during the rains." Tambe further added that already there are many potholes and unfinished roads which make his journey to office twice as long as it did earlier. He said, "It has not even rained heavily yet, I cannot even imagine how horrible it will be in the rains."
According to Jain, bad condition of roads, absence of street lights and the narrow pathways are the some of the major challenges every employee from Hinjewadi faces.
When contacted the traffic police in-charge at Hinjewadi he said that they have uprooted some light posts to shift them to a more suitable distance from the road and the divider work is in progress. Although this will cause some inconvenience as it would narrow the main road further and there will be no streetlights for a few days, he said, "The construction of dividers will be complete by the next week and the electric poles have been put up in most areas of Phase 1 already."
#Traffic at Hinjewadi is not only #traffic. it's #terrific traffic... #PuneDiary.

— Ankit Doshi (@Ankit_AD) June 26, 2014
@N_Rajpurohit - When will they complete road resurfacing work in #Wakad Chowk on the main #Pune #Aundh #Hinjewadi Road? Going on for 2 years

— Vikram Waman Karve (@vikramwkarve) June 25, 2014
Whichever idiot designed that Hinjewadi flyover, please go to hell.

— Napoleon Blow-aparte (@rsrikanth05) June 24, 2014