Accused Amit Kamble duped 12 victims in a similar way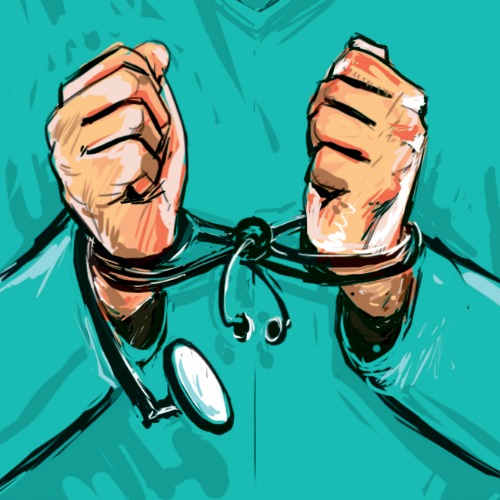 Pune: Old habits die hard and this is true in case of 24-year-old Amit Kamble, a notorious conman who turned unlucky getting caught while trying to trap his 13th victim.
Kamble had been arrested only last month, and was out on bail. Police investigations had then revealed that he conned 12 victims in a similar modus operandi by calling up relatives of patients admitted to ICU in city hospitals and posing as a doctor he asked them to hand over money for an urgent surgery or life saving injection.
In the latest case, the conman tried to dupe Wahid Qureshi whose wife Tabbasum Qureshi was admitted in the ICU ward of Sahyadri Hospital at Deccan Gymkhana. He acquired Qureshi's number from receptionist of the hospital by telling him that he is a certain Dr Agarwal and even instructed staff at the ward to put her on oxygen claiming she had a weak pulse even though she was in a perfect condition. Later, he called Qureshi claiming that his wife had to be administered with 30 expensive injections and demanded Rs57,000. When Wahid said he couldn't pay the amount, he negotiated the sum to Rs30,000.
"As he had done in the past cases, he hired a cool cab and asked the driver to collect a parcel for him and in turn told the victim to hand over the money to the driver, so that the conman is in the clear. However the patient's relative had inquired with hospital authorities and when he learned that there is no one called Dr Agarwal working at hospital, victim's relatives informed us. A trap was laid and Kamble was arrested," said investigation officer Ramesh More of Deccan police.
He has been remanded to police custody till June 30.
Kamble a resident of Navi Peth has duped several people in the past using the same modus operandi He has duped patients in similar fashion at Ruby Hall Clinic, Poona Hospital, KEM Hospital and Sasson general Hospital. He was arrested today by Deccan police and booked under IPC section 308-attempt to commit culpable homicide, 419- cheating by personation and 511 attempting to commit offences punishable with imprisonment for life or other imprisonment.