The city saw four separate road accidents in 48 hours killing four people including two pedestrians.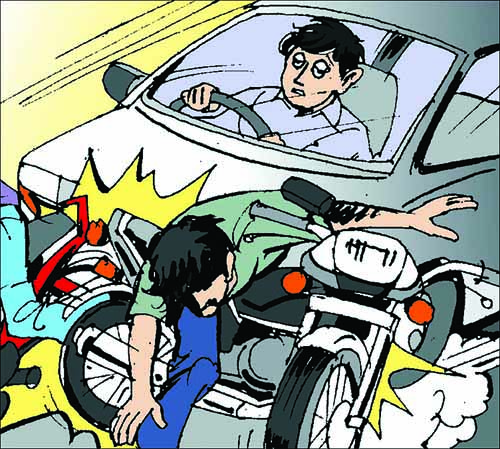 Out of the four accidents, three were reported with Bharti Vidyapeeth, Dattawadi and Shivajinagar police stations on Saturday while one road accident case was registered with Bhosari MIDC police station.
An unidentified motorcylist neglecting the traffic norms entered through a no entry lane on Saturday around 9 pm at D Mart near Ambegoan and hit 73-year-old Dwarka Girigoswami, a resident of Laxminagar in Parvati. A case has been registered with Bharti Vidyapeeth police station by deceased son Gajendra, 53, against an unidentified motorcylist.
According to the police, "The deceased Dwarka was crossing the road when the bike coming from the opposite direction hit her from behind and fled."
Later, at Dattawadi police station Sudhir Kumbar (39), a resident of Dangat Vasti in Shivane lodged complaint with car driver Dinesh Singh. According to the police, "Singh was under the influence of liquor while driving his vehicle neglecting traffic norms and hit the complainant's brother Sandip's bike at Navale bridge at Pune-Bangalore highway and fled. Onlookers noted the vehicle number on which Singh's identity was revealed."
Another incident took place on Saturday in the wee hours at around 1.30 am at Ganeshkhind Road near the university of Pune.