Start Facebook page for support; plan to meet UoP vice chancellor to complain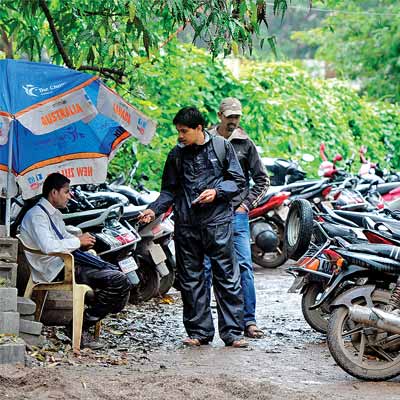 Pune: Fed up of asking college authorities not to charge parking fees from students as people, who have been given a contract to collect fees, charge exorbitant money from students and even pass indecent comments towards girl students, which leads to unnecessary fights and arguments. Students from some colleges have now joined hands and formed a Facebook group to say no to parking fees and it will be creating awareness among students.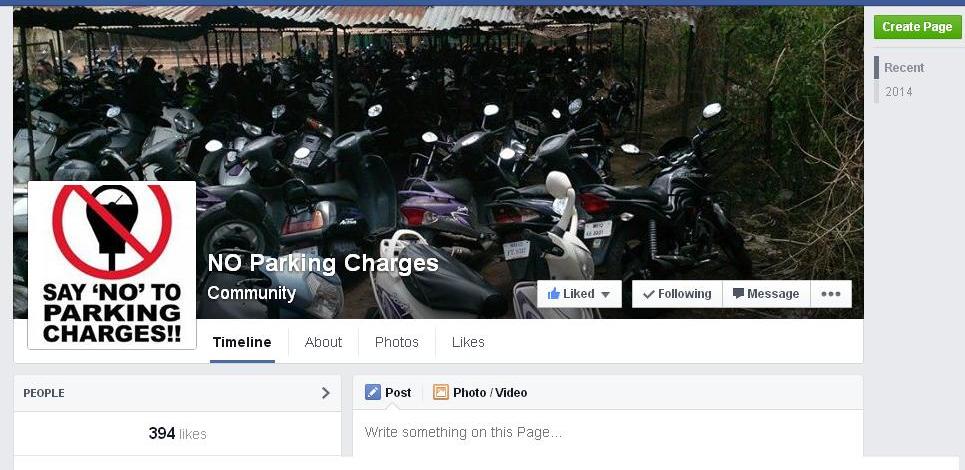 Related Read: Scrap parking fees in Pune colleges, demands students' association
Students are even planning to meet the vice chancellor of the University of Pune, who a couple of months ago, decided to direct colleges not to charge fees from students.
A majority of the colleges received funds from the varsity for creating a physical infrastructure like parking shades, toilets, maintenance of grounds and other things. However, despite funds being received, the colleges charge parking fees from the students. A girl student from Fergusson College, who is awaiting her final year result of MA, and part of the Facebook group while narrating an incident said, "A few months ago, I was leaving the parking space and stopped at the counter to pay the parking fees."
She said that since she paid Rs 5, she demanded the receipt for the money paid which made the guy irked. However, the girl student insisted for a receipt."The guy unwillingly handed over the receipt but before handing over the paper, he scribbled on the bottom of the receipt and when I saw it, he had written word 'sexy' on the place where the person in charge of collecting the fees is supposed to sign," she said. She said that this irked her and she reprimanded the guy and even her friends came there and started action against the guy and later the main contractor who has been given the contract, reprimanded him and he was removed from the job.
Mohammad Saif, another student from FC, who is also the administrator of the group said that there are several such incidents happening and apart from charging exorbitant fees, these people even pass comments on girl students and harass them.
"In the month of January, we all approached the principal of the college, Ravindrasinh Pardeshi and gave him a letter with complaints. The principal then summoned the contractor and reprimanded him, however it boomeranged as the parents of one of the students Kamlesh Sonawane, who had raked up the issue, received anonymous calls," he said. He added that the caller then told his parents that their son is indulging in some bad activities and inciting students in colleges. He said that they have been demanding that since colleges are not supposed to charge parking fees,