Heena Grover Menon gets well known personalities from the city to send a message for the most important man in their lives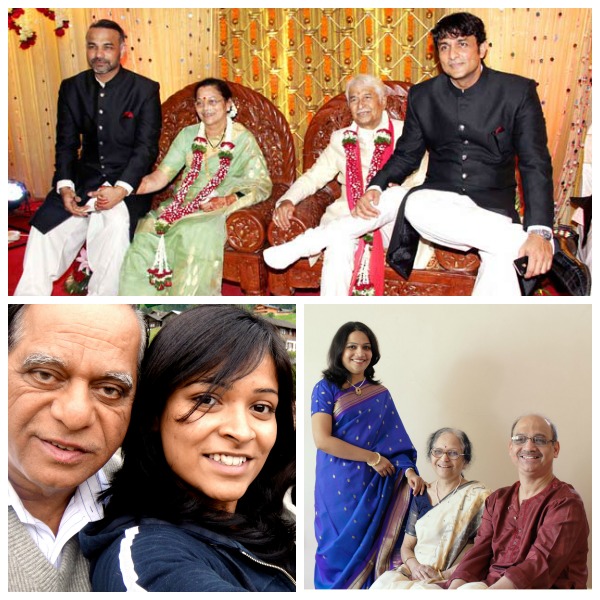 My father in law is as special as my dad...
It's my birthday and Father's Day today, so we are going to have a great celebration at home. When you come a long way in life and have been with him, the best thing to do is to spend time with your parents. Fathers always have a special place for their daughters, so whether we are able to see each other daily or not, he always expects me to be with him to spend a few hours, and that's what I am going to do today. And not just my father, my father-in-law too, is special for me, and I am glad I have got so much of love from both of them. All fathers do everything to make their children find a footing of their own. In my case, both my fathers have made us stand for ourselves and made us what we are today, so that's what makes it special.
Tanvi Kulkarni, Joint Managing Director, DSK International Supinfocom
He is the most energetic man alive...
I am blessed to have a father and a mentor like him. He has always been a source of energy. Even today at 84, he is the most energetic and enthusiastic person in our family. We have learned to be positive from him, as he has always taught us to see everything with an open mind and positivity. He never waits to take a decision about anything, and just goes with his guts, unlike us, as we keep counting the pros and cons of almost everything in life because of our mind blocks. It feels bad that we stop him from doing all the things he wants, because of his growing age, but with him around everything seems fresh and lovely. I am travelling and won't be able to spend time with him today, but would like to thank the almighty that he is always around us and wish for his long life.
Ajinkya Deo, Actor
He cried, when I first performed...
I remember the first time I gave my performance on stage at Sawai Gandharva mahotsav, he was sitting along with my gurus on the front row, and after I finished, he couldn't stop crying. He couldn't even talk to me for a good half-an-hour, but said everything he wanted through his eyes, and that remains the best day of my life. Though I won't be able to spend the whole day with him, I will take his blessings in the morning as I have a performance in Mumbai. Its a lucky thing as it is a special day for both of us.
Sawani Shende Sathaye, Classical Singer
I'll do what he wants to make him happy...
I have planned a surprise for them. I have got a collage of pictures of me, my parents and the whole family, and that's what I am going to present to him the first thing in the morning. I have decided to spend the whole day with him and will do whatever he wants to make him happy.
Swapnil Joshi, Actor
He passed away four years ago...
My father passed away four years ago. But like every year, on this day, my wife and I will go to a mission and donate money to an NGO or temple in his fond remembrance.
Rajiv Malla, Centre Director, Phoenix Marketcity