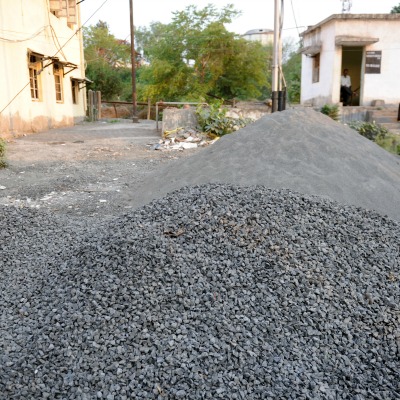 Pune: Although the DP Road that runs from Mhatre Bridge to Rajaram Bridge is 100-feet wide, commuters are facing heavy traffic jams, as vehicles being parked in a haphazard manner outside marriage halls on the road. Several residents have complained to the traffic police and Pune Municipal Corporation but to no avail.
According to the residents, parked cars occupy about three lanes on either sides of the road, leaving little space for other vehicles. Pedestrians, especially senior citizens, are inconvenienced, as cars are parked in front of the gates and two-wheelers end up on footpaths.
Sanjay Deshpande, a resident of the area told dna, "We have been repeatedly lodging complaints to the concerned officials, but no action has been taken. We had put forth our demands such as installing dividers, starting a pay-and -park system, marking strips for angular parking, making a new footpath and making a P1 and P2 parking system at a recently held meeting, but the problems rage on."
To fight the menace, the traffic police have lodged cases against the marriage hall owners, for using public space for parking, but that does not seem to have worked as a deterrent.
"A meeting had been conducted in November 2013, where some residents, owners of the marriage halls and PMC officials were present. We prepared a detailed plan keeping in mind the frequent complaints made by citizens and the application was sent to the PMC on November 23, 2013. But it has been six months and still nothing has been implemented."
Pramod Nirbhavane, additional city engineer (roads) was not available for comments.