As the pre-monsoon showers have hit the city, concerns about impending health problems are rife. The medical officer of health, in-charge of health department at Pune Municipal Corporation, Dr S T Pardeshi said that these are testing times for this department as it put to test all the year long preparations and epidemic control practices. Speaking to Alifiya Khan about the concerns and preparations for the busiest three months of the year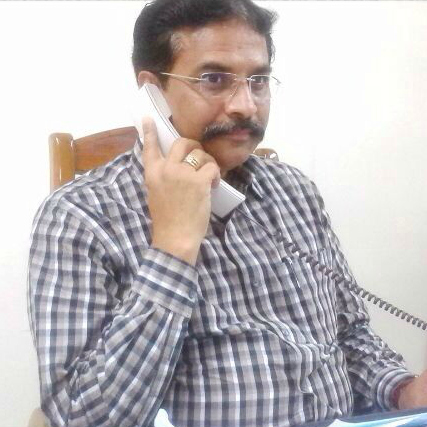 Now that monsoons are here, what is the biggest concern before your department?
Undoubtedly our biggest fear during this season is spread of an epidemic. The two concerns are spread of vector borne diseases like malaria and dengue which spread due to stagnation of both clean drinking as well as sewage besides water borne diseases like gastro, typhoid and cholera. In both the cases, it is the public who has to aid the health department as simple basic precautions taken by them can help us in preventing spread of any epidemic like situation. Yet having said that, we have activated an epidemic control cell at the headquarters that has a trained staff which will be keeping a tight vigil over any cases being reported across the city.
As far as vector borne diseases are concerned, what are the plans to control it?
The department has identified a list of thousand breeding spots where we would be carrying out anti-larval measures and even fogging. Besides that we would be starting a public awareness campaigns by going housing society to housing society and teams in 15 wards have been readied for this purpose. The ward officers will send notices to garage owners to cover used tyres with plastic sheets to avoid collection and stagnation of water. Eateries that cook out in the open will be notified to dispose their garbage properly. Besides that we have requested ward officers to ensure the nallas around Pune are cleaned regularly and channelised. We have also notified wards to inform housing societies to not let water stagnate or and clean up garbage.
With one serious swine flu case being reported in the city, is that a case of concern?
While H1N1 influenza is now endemic to Pune and hence we do not anticipate an epidemic like situation but at the same time, yes it is a matter of concern. Largely because now people are a little relaxed about it and have thrown caution to the wind. We would request people to observe infection control practices to ensure that they don't fall prey or contribute to spread of disease either. Even family physicians should be on the lookout and any fever patient beyond three days should be screened for H1N1. Also an important concern is the palhi procession when lakhs of pilgrims come to the city and bring many infections with them.
What are the preparations for infection control during palkhi?
Firstly we have readied an ambulance on call which will travel with the procession in the city. Secondly, we will be setting up mobile units for attending to patients during the palkhi and we have also approached many doctors for voluntary services.
What are the other concerns for monsoons?
Apart from vector control and infectious diseases, food and water borne infections are a concern. The Food and Drugs Administration (FDA) will be keeping a stringent check on roadside stalls selling food items while the public health department is keeping vigil on water quality. However at the local level, we are concerned about the rise in dog bite cases which also increase during this season - the major reason being palkhi and rush of people in the city. For this purpose, we have tied up with NGO's and will be increasing our sterilisation efforts.