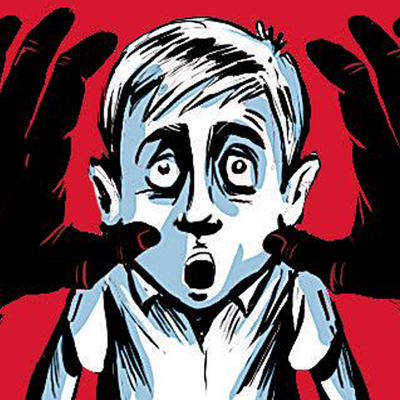 Pune: Observing that in many cases of children facing sexual abuse, the culprits are known persons, residents of Wanowrie have decided to take proactive steps to safeguard their children.
In first-of-its-kind step, they have started collecting data of people working in nearby shops as a precautionary measure.
Over 200 residents of Kumar Prasanna Co-operative Housing Society have joined hands to provide extra shield to their children.
Speaking about the initiative, Sudhir Solanki, chairman of the Society, said, "We have been reading about such cases where most of the time the culprits are salesmen or employees of nearby grocery shops, vegetable vendors."
Realising that children from their society can also face similar threats, Sandip Salunke who is in-charge of the security came up with idea of maintaining a record of nearby shopkeepers."
Speaking to dna, Salunke said, "We have collected images of workers working in their shops along with their pan card and residence proof. In addition to that we have taken undertaking from the shopkeepers that if any of their workers is found guilty, they will be held responsible for it. We are also planning to install CCTV cameras as a precautionary measure."
Besides, the children of the society are also being taught about good touch and bad touch lessons.
The police have also welcomed the step taken by the residents. Deputy Commissioner of police (Zone IV) Manoj Patil said, "It's a good initiative taken by the society members and other societies should also follow it. In such cases, the culprit manages to escape from the area and the shopkeepers do not have any record thus making it difficult for us to nab them. Such initiatives will help us keep a check on such incidents."
Sigh of relief
I am running the store for more than ten years in the area but I personally never maintained any record of the workers working in my store. When the society members approached me, I immediately gave all the details along with undertaking.
Ashok Kumar, owner of Tip-Top super market
More than 15 children come to my house for tuition from my society as well as nearby areas. Their security is my responsibility. This initiative will lessen my burden of security.
Jayashree Sonawane, tutor
When my children play in the area, I sit in the garden to keep a watch. Now, I will be less scared as the society has taken up at initiative
Rashmi Maheshwari, HR professional
This will not only help in curbing child abuse but it will also help in reducing other criminal activities
Ketaki Salunke, PR professional