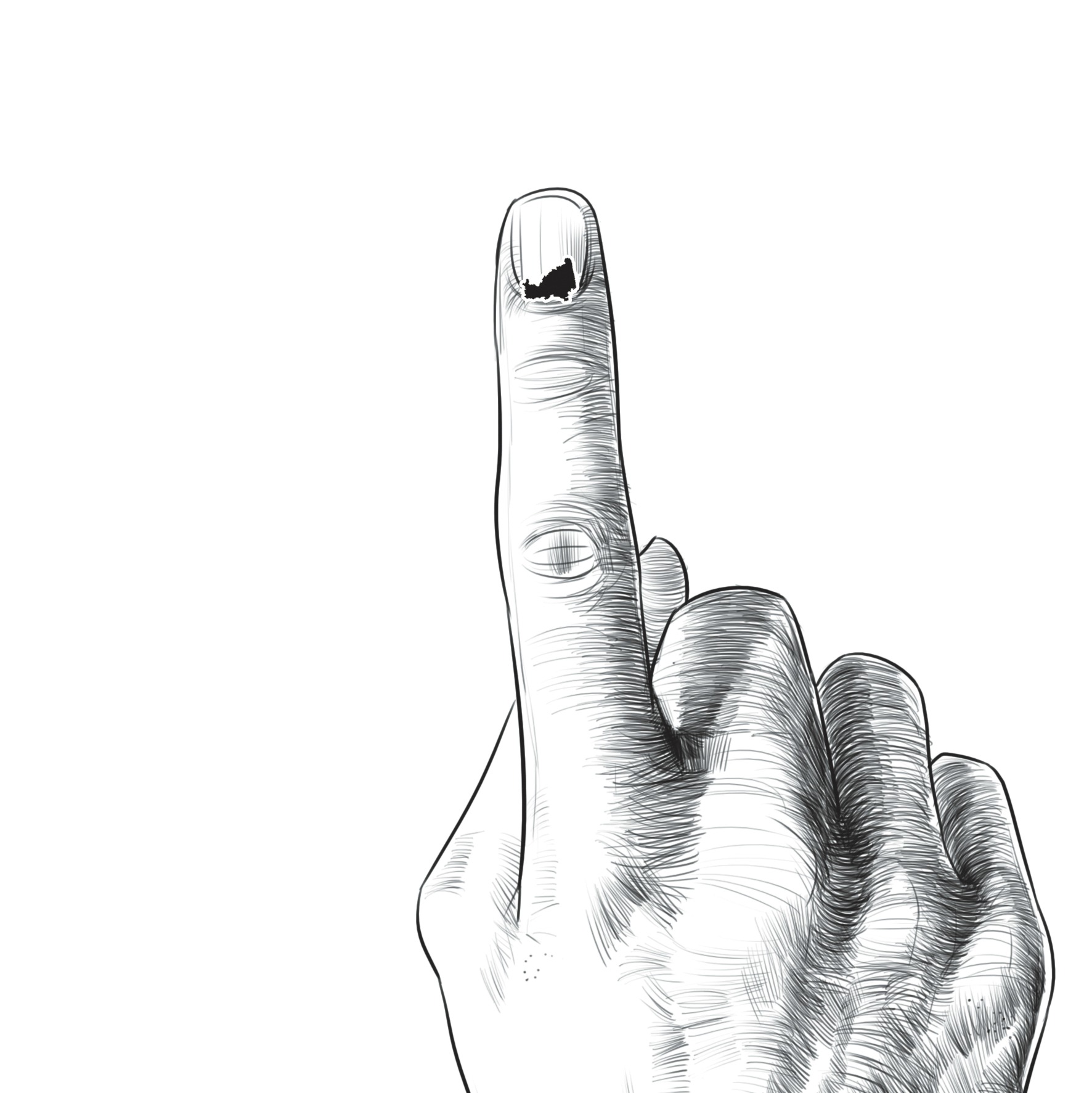 With lack of communication on the part of district election branch, citizens had to run from pillar to post to submit their documents on the last day of enrollment in to the voters' list. Citizens complained from almost all parts of the city about apathy on the part of Government employees and have expressed fear that they are still not sure whether their names would be included in the electoral roll or not.
Some of the citizens had filled up the form on-line for enrollment and it was conveyed by the election branch to approach ward office at Hadapsar along with all the necessary documents. When they approached ward office, they were told that ward office was closed today and tomorrow and they will have to come on Tuesday.
Chaotic atmosphere prevailed at the new administrative building where the election branch had opened its office at the RTI commissioner's office for registration of voters for enrollment.
Initially the Cantonment residents had to submit their forms for enrollment at St Vincent high school in camp but later the citizens were directed to approach at the fourth floor office at the new administrative building.
The officials were scrutinizing the documents and receiving the applications on behalf of the Electoral Registration officer. Around 2 pm, an official who was controlling the mob started claiming that forms will be accepted but he cannot give guarantee that their names will be included in the voter's list for the ensuing Lok Sabha elections citing the reason that the server has failed and the ca't go for data entry at this moment. The panic applicant then had arguments with the officials which at times turned in to heated exchanges.
While speaking to DNA, some of the citizens said that they were not interested in voting for Lok Sabha elections but wanted to have voter identity card. The first time voter and an engineering student Himanshu Rokade (18), a resident of Camp said, "I was eager to enroll my name as this was my first opportunity to cast my vote. I had already applied once but my form was rejected on grounds that I am yet to complete 18 years but now I have completed 18 years but situation which prevails here, I don't know what will happen to my application.''
Businessman Sandip Bhagat (35), a resident of Camp said, "On Saturday, I had got an sms from the election branch that I was supposed to come to this office and submit my form but now this is again a new twist. The official claims that the server is down and cannot take a risk. Still I have submitted my form. Thrice I have done it but this time again I don't know whether I will be able to vote or not."
Kishor Shinde, MNS corporator from Kothrud said, " The deadline to include names in the voters list was March 16 however on Sunday many citizens approached us complaining that the electoral registration offices were closed on Sunday hence they could not register their names. We also had collected voters registration forms in a bulk but the staffers refused to take these forms claiming bulk submission was not allowed. We are afraid that the citizens who approached EROs on Sunday will not be able to vote as their names will not be included in the voters list."
Meanwhile, some citizens at Tilak road and cantonment ward offices had arguments with the officers where citizens argued that the election commission declared March 16 as the deadline so ideally these offices should have been open on Sunday. After some heated arguments, their applications were received by the officials at these offices.