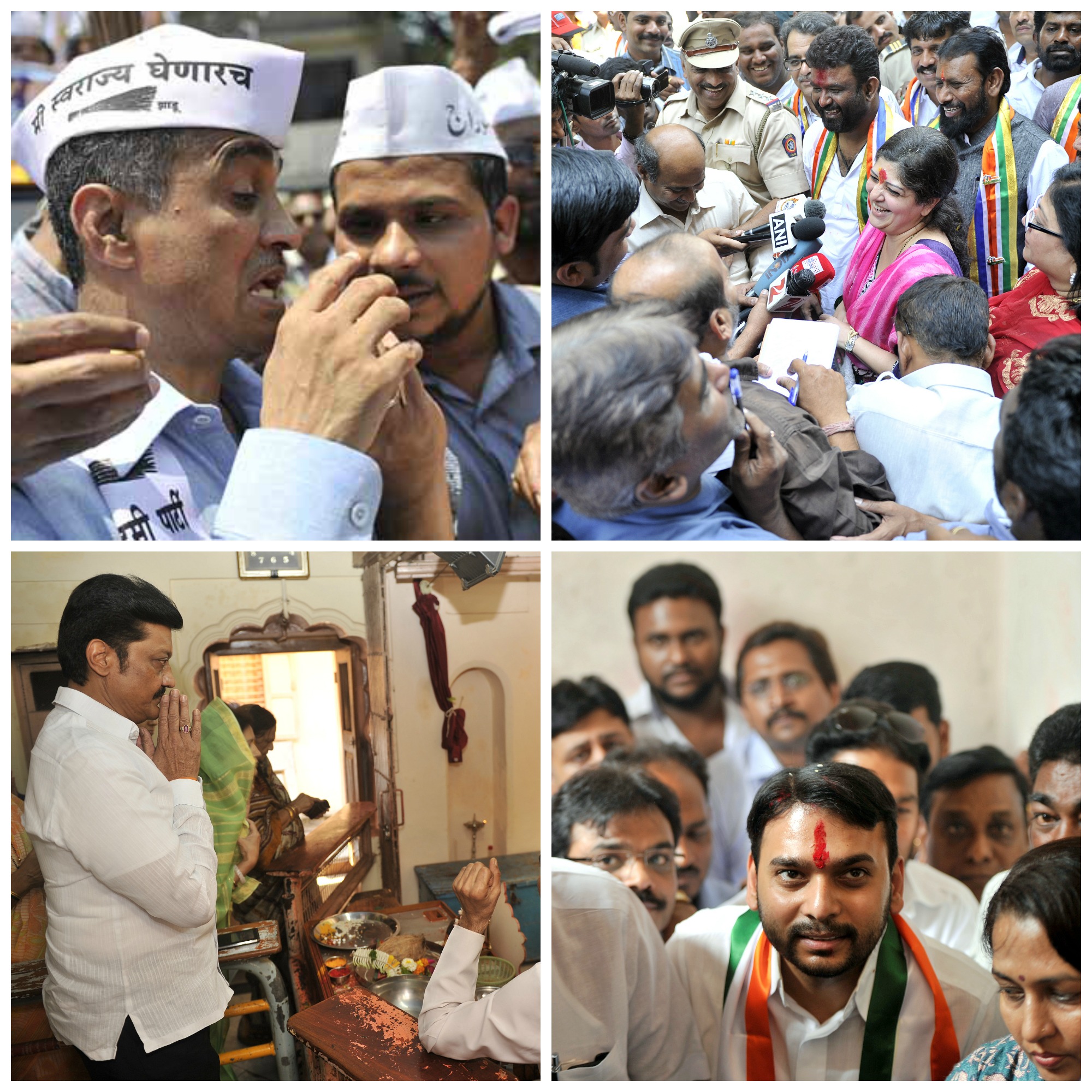 It was the Delhi assembly election, when country witnessed hi-tech campaigning by the Aam Aadmi Party (AAP), which helped the party manifolds. But when it comes to campaigning in Pune, AAP members seems to be lagging behind with respect to the social media. Subhash Ware, AAP candidate in Pune, with just 244 followers on Twitter and only nine tweets so far is crawling as compared to the Congress candidate Vishwajeet Kadam who has 572 followers and 268 tweets, the maximum among four major Pune candidates. Satyajeet Hange social media coordinator for Congress said Kadam is the youngest and the most active candidate on social media, and feels that social media is the most effective tool to reach out to young voters. He himself checks and replies to tweets and comments on Facebook. Following Kadam, is BJP candidate Anil Shirole with 357 followers and 112 tweeta. Subash Ware however, is not the only candidate who hasn't warmed up to campaigning via social media. Deepak Paigude, the MNS candidate has only 92 followers, which is the least among all four major candidates, but he makes up with higher number of tweets, beating Ware. In his defence, Paiduge started with Twitter on March 27, just a couple of days after he filed his nomination.
Considering the wider reach of social media, all parties have set up dedicated teams to look after social media campaigning of their candidates. However, not all candidates seems to be comfortable in using the social media on a personal level. Subhash Ware, who is a socialist is more comfortable in the socialist way of campaigning. Divyang Baldota, media strategist of Pune district committee of AAP told dna, "It was only in the last week, Ware has opened his Twitter account, however he is not much active on social media." The AAP team has taken up the responsibility of his online campaign. "We have opened a Twitter account for Pune AAP, and a Facebook page which has nearly 44,000 likes," Baldota said.
Twitter connections
Subhash Ware @SubhashWare1 Mar 26
Ambedkar wasti.discussion with residents.Started from local problems. Now they themselves explaining myth of Gujrat development.interesting.
Dr. Vishwajeet Kadam ?@vishwajeetkadam Mar 30
The collective power of the youth can change the face of Pune. No caste, no creed only #Youngistaan. #VishwajeetKadam
Deepak Paigude ?@Deepak_Paigude Apr 1
"Fishing" political parties are identified by 'Punekars'.
Anil Shirole ?@AnilShiroleBJP Mar 29
Sinhagad Trek, PUNE is blessed with such natural & ecological beauty.we need to work hard to restore & respect it. #CleanPune - Healthy Pune