Head of the British monarchy Queen Elizabeth II visits the town as part of Maundy Thursday celebrations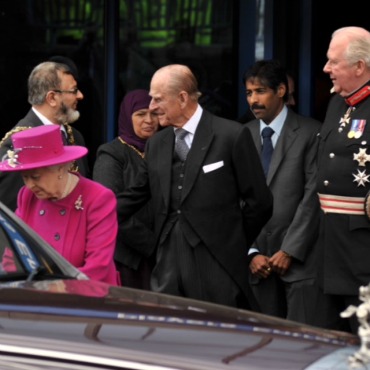 Pune: It was a proud moment for Puneites and Venky's Venkatesh Rao and Balaji Rao after they welcomed Her Royal Highness Queen Elizabeth II to Ewood Park, home of Blackburn Rovers, when the head of the British monarchy visited the town as part of Maundy Thursday celebrations.

The annual 700-year-old Christian ceremony was held at the town's cathedral and formal proceedings were followed by a private luncheon by the co-owners of Blackburn Rovers. Many of the town' s religious and political leaders were in attendance as the Rao brothers met the Queen and Prince Philip, the Duke of Edinburgh at the stadium before joining them for the lunch together with 98 guests.

Commenting on the visit, Balaji Rao said "It was indeed an honour for my brother and me to welcome Her Royal Highness and the Duke of Edinburgh to Blackburn Rovers for what was a special day for the town."

Venkatesh Rao said, "To be so closely involved with such a prestigious and historic event was a real privilege for our family, our city and for our country." He handed the Queen a gift from the Football Club for her grandson Prince George, son of the Duke and Duchess of Cambridge which she was pleased to accept. Venky's has owned the English Football Club, a founder member of the Football League, since November 2010.