Minister says Centre would bring bill to give it national eminence status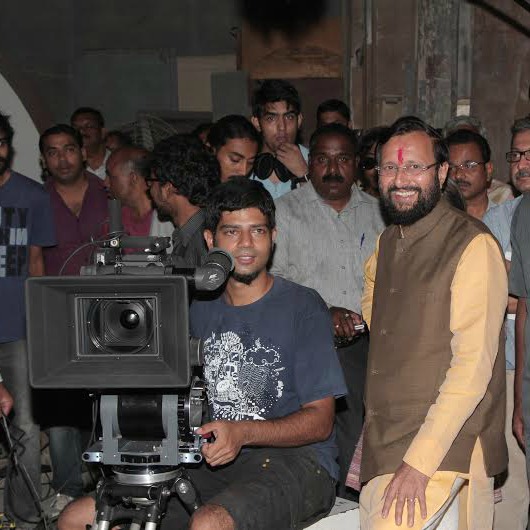 Pune: Union minister of state (MoS) for Information and Broadcasting (independent charge) Prakash Javadekar on Sunday said that the Centre would bring a separate bill to accord status of institute of national eminence to Film and Television Institute of India in Pune.
Javadekar during his first visit to FTII after assuming the charge as a Union minister, made it clear to its director and staff that he would ensure that funds availability would not be a problem for this premier institute. Javadekar held a discussion with director DJ Narain and the staff members, faculty and students.
While addressing a press conference, he said that FTII would be revamped with state of the art technology and there would not be any paucity of budget for the same. He said that the Centre would give highest priority to accord FTII and the Satyajit Ray Institute in Kolkata the status of institutes of national eminence on the lines of IITs, IIMs and NIFT at Ahmedabad.
Narain informed media that according such a status would result in recognition to FTII degrees in the field of academics and trained professionals from FTII would be able to pursue higher education abroad.
Javadekar assured the faculty members that their demand of bringing the faculty on a par with UGC scales would be looked into.
The minister told the media that the separate or any other bill would be introduced only after detailed discussions with all stakeholders. He said that while harnessing the potential of thousands of exotic locations all over the country for film shootings, the stumbling block is of payment gateway. For this, he added, that a single window system for clearance along with a payment gateway would be introduced.