A lawyer allegedly molested his client and a minor was molested by pathology lab helper.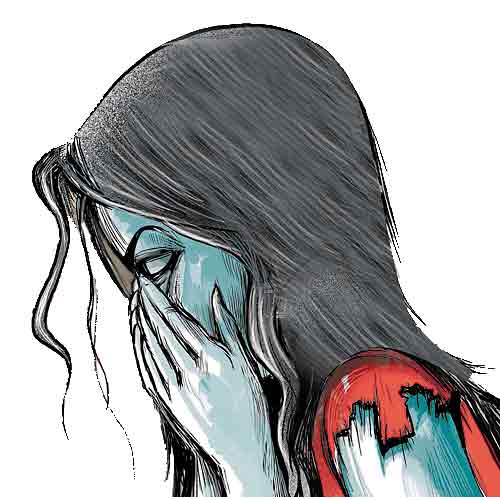 Pune: A 30-year-old woman, a victim of domestic violence, and her friend and were manhandled by their lawyer and molested by him.
The victim on Tuesday approached Pimpri police station and lodged a complaint against the lawyer Sushil Mancharkar under the relevant sections of Indian Penal Code comprised of molestation and intention to outrage the modesty of a woman.
Sub inspector S K Kale who is investigating the case said, "They would frequent the lawyers office together. The complainant, her friend and Sushil are acquaintances and on Monday around 8.30 pm, he offered them a lift home in his car after office hours. On their way home he took a detour and took them to an isolated area near Pimpri-Chinchwad ST bus stand, parked his car and molested them.He added, "Mancharkar allegedly assaulted both of them. We are investigating the case."
Mancharkar said, "I am being falsely implicated in this case. This is just to malign my image. I am a renowned lawyer, practicing for the past 25 years, I don't have the need to drop any of my clients home ever."
Another incident was reported in the city on the same day where a 12 year old girl was sexually assaulted. The incident came to light when her mother filed a complaint with Airport Police station on Tuesday, against Nitin Patil (24), a resident of Rajivnagar in Vimanagar. He has been booked under relevant sections of Indian Penal Code and also under the Protection of children from Sexual offence Act. The young girl and her mother had gone to get blood tests done at a pathology lab in Vimanagar on Monday afternoon. At the time, one of the lab assistant allegedly inappropriately touched the 12 year old girl.
Sub inspector M T Shinde who is investigating the case said, "After the blood test the daughter went to get cotton to stop the blood flow, when she saw a microscope and was experimenting with it. While she was looking through the microscope, the lab helper came up behind her and acted inappropriately. We have caught the man who has been accused and have locked him up."