They asked victim to strip naked for ritual, lie down next to dead body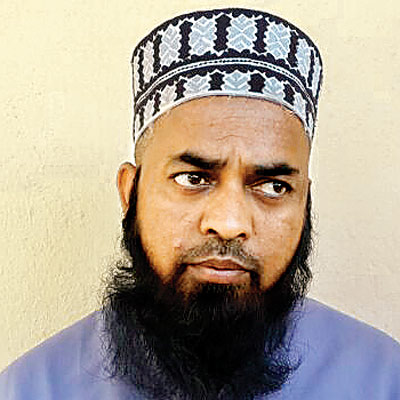 In the first case registered in Pune under the newly passed Maharashtra Prevention and Eradication of Human Sacrifice and Other Inhuman, Evil and Aghori Practices and Black Magic Act, 2013, the Vishrantwadi police have arrested two persons including a woman for practising witchcraft.
They allegedly tried to perform a ritual in which they wanted the 25-year-old victim to strip naked and lie next to a dead body, claiming that it would rid her of the influence of powerful black magic.
Mohammad Alam Dayimul Islam Sayyed (34) hails from Islampur in West Bengal and currently resides in Shanti Nagar and his domestic help Hamida Shaikh (38) - were arrested on the complaint of the victim's mother, who said the arrested suspects even offered Rs4 to Rs 5 lakh to undergo the ritual.
The police said the two have been arrested under relevant sections of the Indian Penal Code, 1860 comprising molestation, assault and under the The Maharashtra Prevention and Eradication of Human Sacrifice and Other Inhuman, Evil and Aghori Practices and Black Magic Bill, 2013.
According to the complaint, the victim lives in her maternal house for last five years as her husband is suffering from a terminal disease and works as a domestic helper in Koregoan Park.
Sudhakar Kate, senior inspector incharge of Vishrantwadi police station, said, "The arrested domestic help, Hamida, claimed that Sayyed said he needed a good looking young woman with long hair and without any wounds on her body for performing some rituals. In return, he would offer the woman Rs4 to Rs5 lakh and Hamida was to get commission of Rs1 lakh. We suspect there might be a flesh trade angle."
Recalling the incident, the victim's mother told dna that she was friendly with Hamida. From December 5, Hamida approached her and claimed that her daughter was under the influence of black magic due to which her husband was deserting her. "She also said that my daughter-in-law is not able to conceive due to my daughter's evil shadow. Hamida claimed that there is a religious man who can help her. After initially ignoring her, I later thought of taking a chance and asked Hamida about the charges. She said he is doing it out of charity as he feels pity on her. She asked for my daughter's photograph, but I refused to give it. She then asked me to come along with her to Sayyed's house."
The victim's mother went alone to meet Sayyed and saw him teaching Urdu to children at home. "He asked me to go away and come with my daughter. I called my daughter and then he started misbehaving. He touched her hair and body and when I questioned him, he said he is trying to check if she recently had sexual relations and also if she had wounds on her body or a dog bite."
Sub-inspector Suryakant Maarode, who is investigating the case, said, "Sayyed assured them that he would rid the woman of problems but laid down a condition that the victim would have to strip naked and leave her hair open. He said the rituals would be performed in a room in Yerawada where even the person conducting the rituals would be naked. He said later he would give money to the victim and asked her to relocate to another house after the ritual. Smelling a rat, the mother approached us."
On Friday, the two suspects were produced before the court of judicial magistrate (first class) and have been remanded in police custody till Monday as the police suspect it's a racket and more suspects need to be arrested. They also need to investigate if in the past people have been duped in a similar manner.
Appeal to public
Vishrantwadi police have appealed to citizens that if they have come across similar incidents, they can approached them in person or call them on 020-26692590 / 26208272.