Pavana Maval villagers stop shoot, blame irrigation department for giving permission
Pune: A visibly different drama unfolded as a TV crew from Mumbai allegedly broke the compound grill of Pavana dam while shooting for a serial. The crew had taken permission from the state irrigation department to use the dam as its location for the shoot. The dam situated Maval Taluka in Pune district.
The incident took place on June 8.
A 70-member crew from Sunshine Pictures were shooting on the dam wall when locals from nearby Pavana village got the information of them breaking the compound grill of the wall. Irked, they stopped the shooting and immediately and informed the police and the irrigation department.
Shiv Sena's Pavana Maval unit in charge Amit Kumbhar questioned as to how did the irrigation department gave permission to the crew without an NOC from the Lonavala rural police.
Kumbhar informed that the shoot was of a kidnapped school bus that falls into the dam. "The wall was broken by the film crew members to get the right shot. When nobody is allowed to go near the dam wall, how can a whole crew of about 100 people enter the space," he said.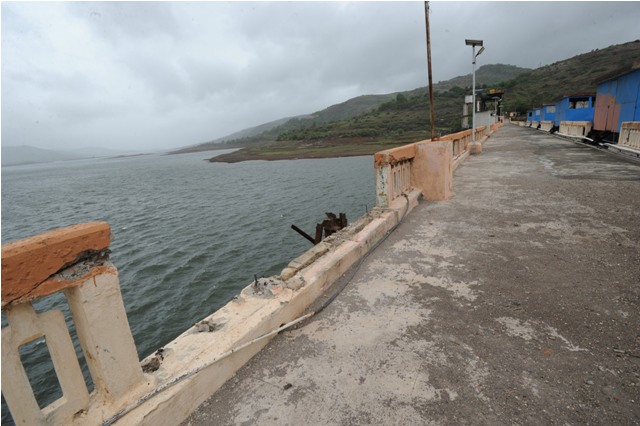 Speaking to dna, line producer of Sunshine Pictures, Paresh Oza, said that they have paid money to the irrigation department and got a written permission to shoot at the dam site. "The compound wall grill on the dam road was already broken and we did not cause any damage to it," he claimed.
Deputy engineer of irrigation department RK Jagtap said, "PPermission for the shoot was given to them near the dam and they were also warned not to stand or shoot near the wall. Later, we came to know that they had broken the compound grill. We have issued a notice to them."
Senior inspector in-charge of Lonavala rural police station Pradip Kale said, "After the grill was broken, villagers rushed to spot. They had a heated argument with the crew members and forced them to stop their shooting."