MSRDC announces 18 pc hike in toll charges from today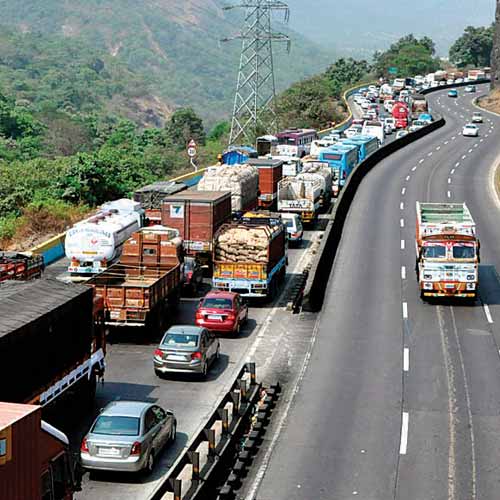 Pune: Motorists travelling on the Pune-Mumbai Expressway will have to shell out more toll, starting Tuesday. The Maharashtra State Road Development Corporation (MSRDC) announced an 18 per cent increase in toll charges on the expressway.
The revised toll charges will be applicable a day after MNS chief Raj Thackeray, who is well-known for his anti-toll views, held a public rally in the city on Monday. In February, Thackeray had urged people, while addressing a rally in Pune, not to pay any toll.
In the new fare structure, those travelling to Mumbai by car from Pune, will have to pay Rs 195 instead of Rs 165 that was being paid earlier for a one-way journey. The MSRDC said that the toll will keep increasing every three years till 2030,
MSRDC chief engineer Arun Deodhar said, "The toll charges on e-way have been increased after a span of three years and the hike will be effective from April 1."
Meanwhile, activists have slammed the MSRDC's decision to hike toll charges saying that the corporation has failed to provide basic safety measures like Brifen wire rope fencing, CCTV cameras, rumble strips, trauma care ambulance etc. On the expressway They said that the toll hike can only be justified if the MSRDC provides these facilities for the safety of commuters.
Fulora Foundation project director Tanmay Pendse said,"The hike in toll rates is not justified. In absence of safety measures, the commuters always risk their lives on the expressway. The MSRDC should make public what they have done with the money collected in the past three years."
When asked about the lack of facilities on the expressway, Deodhar said, "We have installed Brifen wire ropes at a few places, which are prone to accidents. Tenders have been floated for installing Brifen wires at more places and also parking bays. We are waiting for the closure of tenders and only after that we can start the work."
Comparative table of toll over the years.

| Vehicle | 2008 | 2011 | 2014 |
| --- | --- | --- | --- |
| Car | 140 | 165 | 195 |
| Mini Van | 230 | 255 | 300 |
| Truck | 300 | 354 | 418 |
| Bus | 411 | 485 | 572 |
| Multi Axle | 1000 | 1116 | 1317 |