Vehicular movement on Pune-Mumbai expressway was disrupted for more than four hours after a heavy vehicle crane turned turtle near Kunegaon at Khandala. The incident took place on Saturday morning at 8 a.m, after the driver of the heavy vehicle crane lost the control of the vehicle.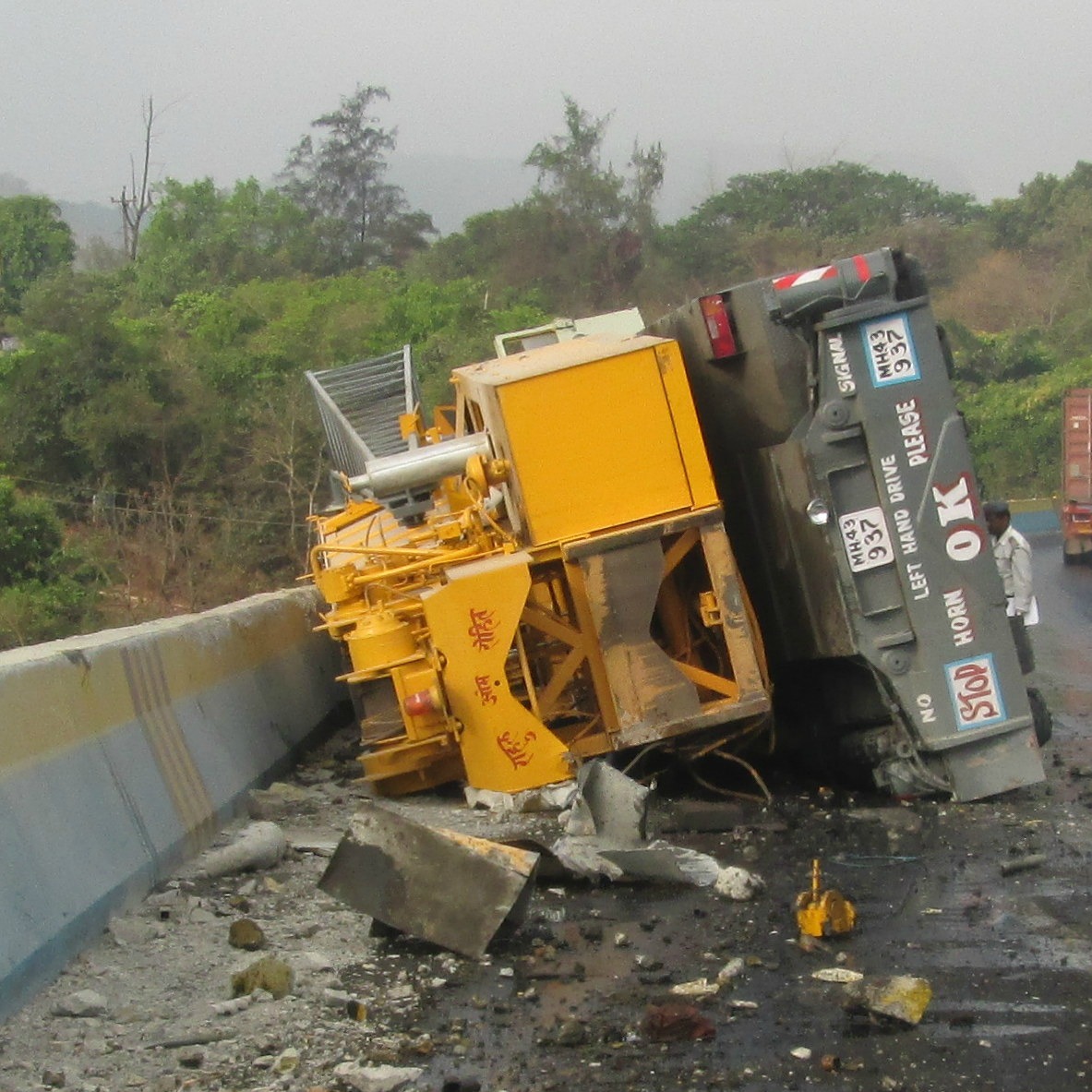 The crane bearing registration number (MH-43 937) was on its way to Mumbai when the driver was unable to apply brakes on time due to which the vehicle turned turtle. The incident took place near Khandala,a stretch of the Highway with many turns, blocking two lanes of e-way for 4 hours.
Being a weekend, there was more vehicular movement on the Expressway than usual. The mishap led to a long tailback. Highway traffic police reached the spot in 15 minute and created a diversion route for traffic that was already piling up.
Police Sub Inspector, Santosh Vairagade, highway traffic, Khandala, said,"The driver lost the control of the vehicle at Kunegaon flyover near Khandala, before turning turtle the vehicle skid for more than 200 meters, oil spilled all across the road. In order to avoid any other incident the vehicular movement was stopped on e-way for more than four hours."
Vairagade added,"Light motor vehicles were being diverted from Lonavala city, the traffic movement on e-way came back to normal after the heavy crane was shifted in the extreme left lane. We have called for heavy crane to remove the toppled heavy vehicle from the spot."