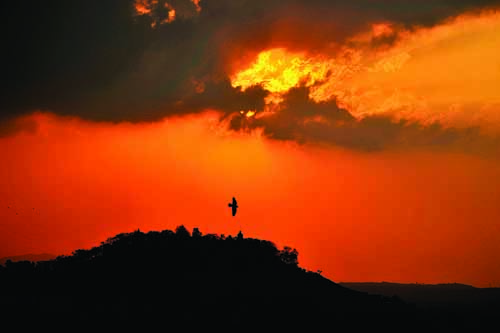 Get ready for some thundershowers followed by hot and humid climate, for at least next couple of days. Though the city is witnessing dip the temperature, Indian Meteorology Department officials have predicted thundershowers in and around Pune in the next 48 hours.
Officials have also predicted that the maximum temperature is expected to rise after the thundershowers. On Tuesday, humidity in Pune was as high was 85%, due to which the minimum temperature had risen to 15.4 degree Celsius.
IMD officials said, "Due to increasing moisture levels, there is a temperature rise. Additional moisture have formed clouds and therefore parts of Central Maharashtra including Pune, Marathwada and Vidarbha is expected to witness thundershowers in the next 48 hours."
Talking about the weather forecast for Pune city, the IMD officials stated that along with thundershowers, the minimum as well as maximum temperature will also rise, which can increase the moisture level further. The minimum temperature is expected to rise to 16 degrees, while maximum temperature will be around 31 to 31 degrees Celsius.
Meanwhile, the state is witnessing extreme weather conditions in different parts. Some parts of central Maharashtra, Vidarbha and Marathwada recorded rainfall in the last 24 hours while, some parts of Konkan, Marathwada and Central Maharashtra are witnessing sudden dip in the minimum temperature. The lowest temperature in the state on Tuesday was recorded at 13 degree Celsius in Mahabaleshwar. The maximum temperature in the state was recorded at 37.5 degree Celsius in Bhira.
puneinbox@dna.net