For birds' sake: City NGOs, bird lovers keep their winged friends cool with nesting boxes, clay pots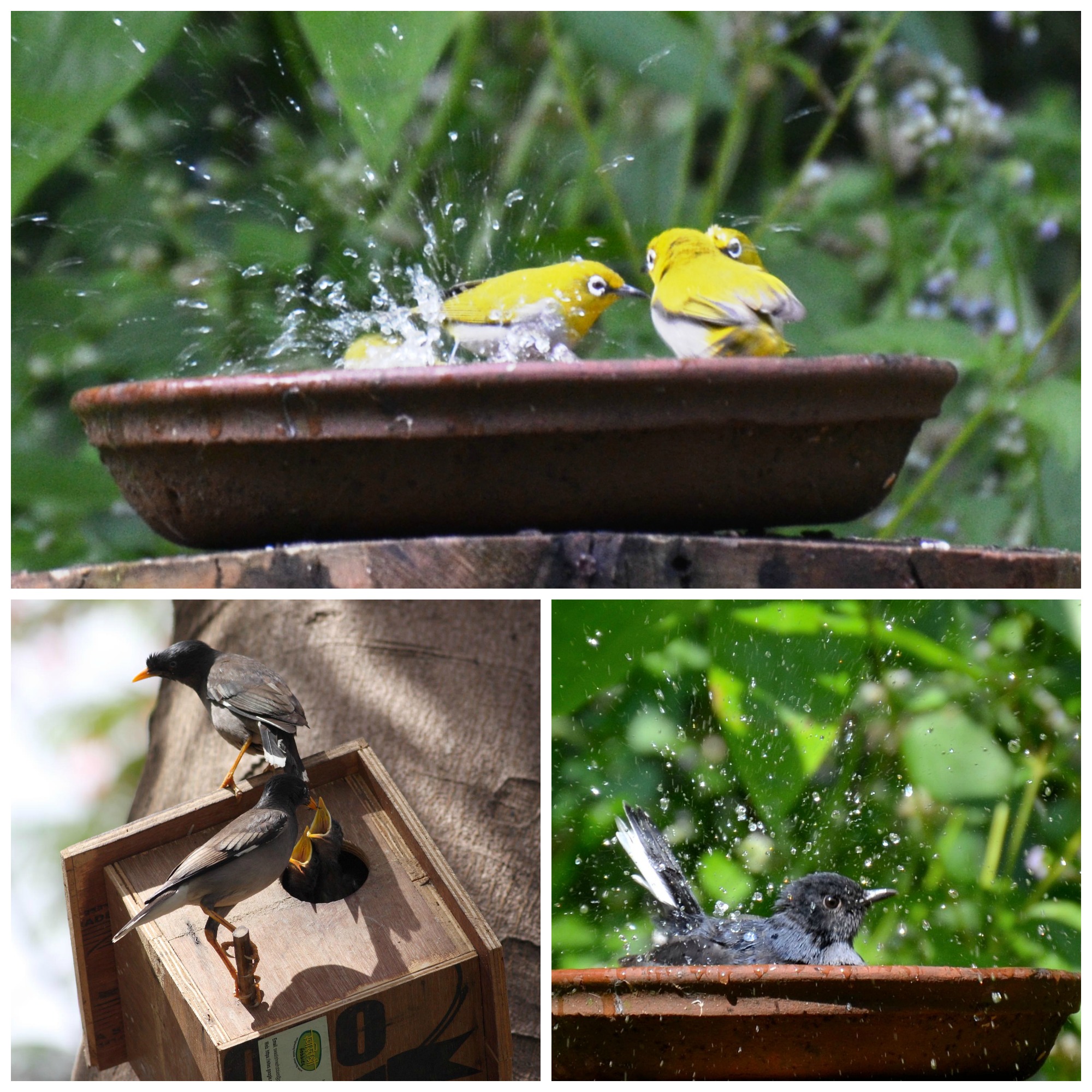 Pune: As summer hits its peak this year, several NGOs and bird lovers around the city are going the extra mile. dna takes a look at the different efforts being made to keep the winged friends healthy until monsoon arrives.
Natural habitats for indigenous bird species, especially cool cavities in banyans and palms are fast declining in Pune giving way to an alternative -- nesting boxes for birds.
"Although not a real replacement for trees in summer, the concept of artificial nesting helps small birds like sparrows, magpies, bulbuls and tailor birds to find a place to nestle," said Anil Khaire, zoo director, PCMC.
Umesh Vaghela, an architect by profession and conservationist by passion said, "It required a lot of research before I actually started making nests." For him, each bird has its different style of nesting.
Dr Satyasheel Naik, who has converted his backyard into a bird haven, explained, "Birds prefer cooler nests and those that are not brightly coloured hence nests should not face the sun and should ideally be wooden." Bird nesting boxes act as a surrogate cavity to make nests. Despite being a poor alternative to a natural tree cavity, these bird houses are seeing some success in bringing back disappearing populations of resident bird species.
The members of Rotary Club of Pune, Sarasbaug are doing their bit to save the birds by distributing 500 clay pots. "Shallow clay pots will be distributed at 7 am on Sunday at the Sarasbaug temple gate for free," said Pankaj Shah, president of the club.
Everyone who will volunteer to take the pot for free would be handed a paper that they would need to fill up and sign thus pledging to 'always keep the claypot full of water'. Sanjay Satalkar, project chairman said, "Although the pledge is only on a piece of paper we hope it is taken seriously and the one signing finds it his or her moral responsibility to stay true to the promise."
He added, "Clay pots are better than plastic or metal bowls because the water stays very cool even when temperature is touching 42 degrees Celsius."
Some communities like the Bohra community in Pune have also funded a 'Save the Sparrow' initiative where hundreds of bird feeders and bird feed bags were distributed free of cost to societies and individuals.
Zoher Harnesswala, member of community's PRO office said, "Many people have come back to tell us how useful these feeders were, especially in summer," he said, adding, societies must keep bowls of water and feed in their gardens to help birds survive during the summer.