Along with fare hike we want better facilities: Rail travellers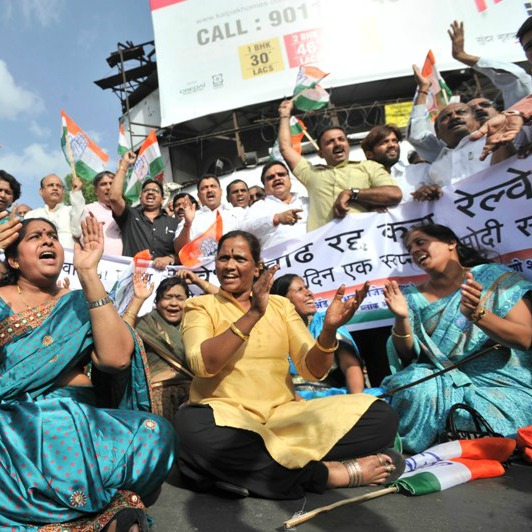 Pune: While various political party workers hit the streets against recent hike in railway fares announced by NDA government, some of the regular railway travelers stated that the fare hike was needed to improve the railway's infrastructure but the hike was too much. The travelers also stated that the railway ministry should have hiked the fares in phases to reduce burden on common man.
The Government announced the hike in railway charges on Friday. Political parties, Pune units demonstrate agitations against the hike, Congress party workers held protest rally at Alka Chowk while, city unit of Aam Admi Party carried out agitation at Gandhi statue in the premises of Pune railway station.
The passengers groups though have different opinion, Harsha Shah, Chairperson of railway pravasi group said, " Only revenue collection is happening but this revenue in not reflected in improvement of the infrastructure. Along with the fare hike, the infrastructure also should improve such as online booking should be improved and black marketing of tickets should be stopped. The current trains have almost expired and need immediate replacements in terms of safety."
Some of the travelers feel that the fare hike is too much and railway ministry should have though of common man while announcing the hike. Hemant Tapale, president of Pune- Mumbai railway Pravasi Sangh said, " Fare hike was needed for the betterment of railway but the hike is too steep. Keeping the interest of the common man in mind, the fare should have been increased in phases instead of a sudden jump in rates that almost leave some fares double of their previous amounts. Improvements and development should take place, but in a way that the common man can avail those facilities."
Sulbha Teranikar film and music writer who regularly travels by train said, " The rise in fare is acceptable as long as the services for passengers are available. There should be significant improvement in existing infrastructure such as new ticket booking system at the stations, waiting rooms, night staying facilities, security for late travelers and cleanliness."