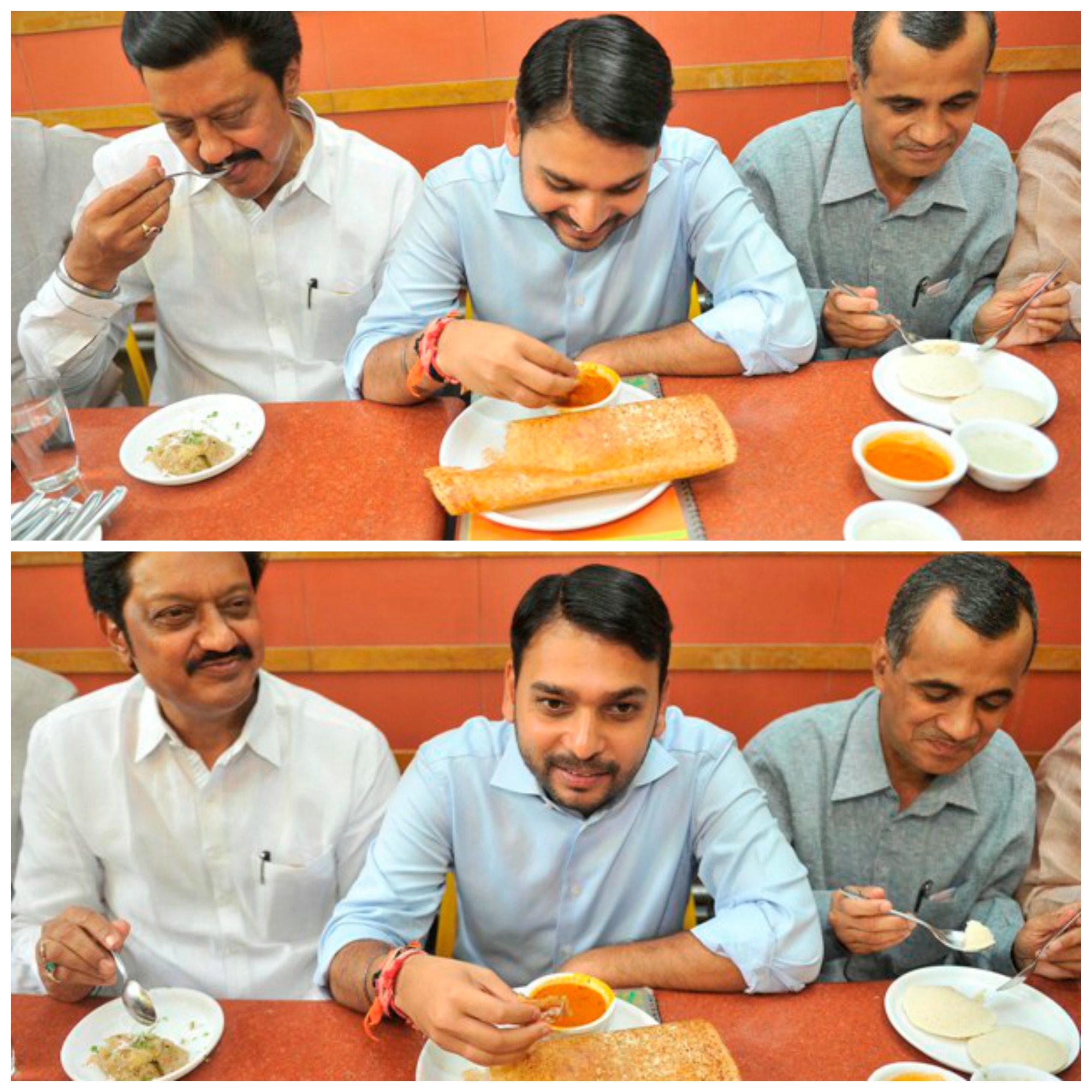 The post election atmosphere in Pune has been quite cordial, infact candidates from political parties that contested in the Pune election met on Wednesday morning at a popular fast food joint for a light hearted conversation over breakfast. Anil Shirole of BJP, Vishwajeet Kadam of Congress and Subhash Ware of AAP broke bread and spoke about Pune culture and how it could be promoted. Deepak Paygude of MNS was unable to attend the meet and conveyed to the organizers that he was in Mumbai for election rallies.
The conversation veered to 'no hard feelings' and how irrespective of who gets elected the other candidates will continue to improve Pune as a city.
The breakfast meet up was a Ankush Kakade initiative. They have been organizing Saturday meet ups in the past at different locations in Pune. The organizers said that more such meet ups would happen for other constituencies as well.