Siddharth V Patankar, automobile journalist having his own show on one of India's leading news channels, was in the city recently for the launch of a new German SUV . Siddharth is also quite a popular on Twitter and tweets about various issues frequently. Kurt Morris catches up with him to find out about his career and his connection to Pune.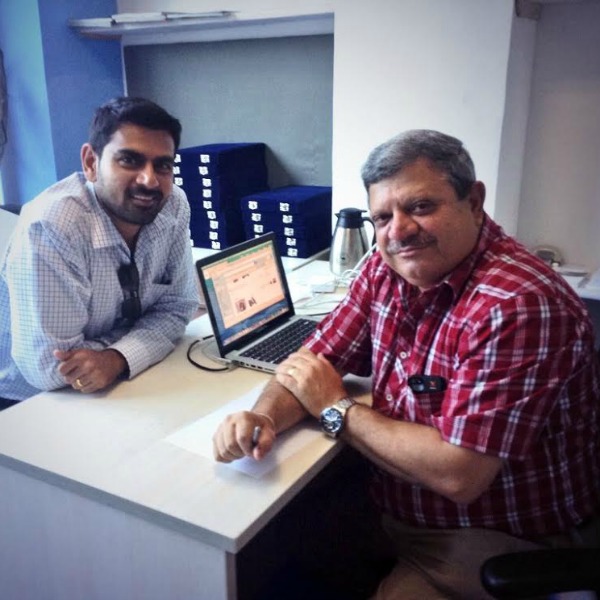 Q: Tell us something about yourself which is not commonly known about you.
A: A little known fact about me is that I am a big foodie and I enjoy a little too much of ice cream. Being a foodie is a true passion as one the perks of my job is that I get to travel the world and taste various cuisines.

Q: Oh, so what are your favorite foods in Pune?
A: Like a true Punekar, I always stop by Vaishali and make sure to have the famous mango milk shake from there along with a SPDP. It is so good that I end up having two of each. In fact, my wife has also become a fan of Vishali's food though she is not from Pune. I also love the bhakarwadi and amba barfi from Chitale Bandhu and my friends always ask me to bring those for them.
Q: How did you get into auto journalism?
A: Although I started off as a producer, I was in no hurry to be in front of the camera. I was encouraged by Pranoy Roy and Radhika Roy so I gradually got into anchoring my own show. It surely wasn't a cake walk as I had to record, shoot and edit the pilot episode of my show. I would like to thank Rajdeep Sardesai too for giving me the thumbs up to continue with my auto show after just one season.
Q: If you weren't a journalist, what would you have been?
A: My father was from the army and he was a big influence for me so I always wanted to join the army.

Q: You come to Pune so often, what is your take on the infrastructure of the city roads?
A: Every time I make a visit to Pune, the roads get from bad to worse. As I keep coming to the city for work quite often I can judge the conditions of the roads. Its not only the roads that are getting bad its also the citizens flouting traffic rules which is such a shame to see.Pune is a city of intellectual minds so it is very unfortunate that rules are not being obeyed.

Q: Finally, what is your connection to Pune?
A: Pune being a major automobile manufacturing city, my work brings me here quite often but my college memories are here as I did my masters from Pune University. As my parents are from Pune as well, I have a soft corner for this city and I love coming to Pune. .