Students present projects for sustainable development for World Telecommunication Day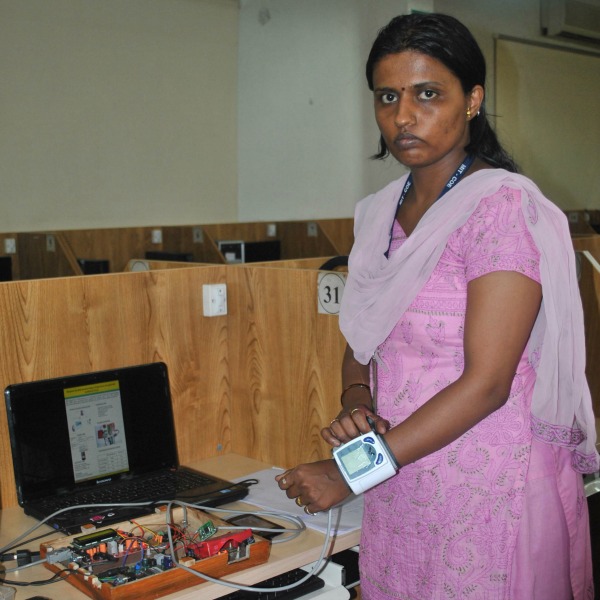 Pune: How telecom can play a crucial role in solving day-to-day issues was rightly displayed by students of the MIT School of Telecom (MITSOT), at an event organised for World Telecommunication Day on May 17, at its Kothrud campus
Over 30 students from BE and ME streams presented 24 projects on the theme "Broadband for sustainable development". The event also saw awarded leading telecom experts for their outstanding efforts in the field.
Electronic stream student, Renake Kanchan who presented the project "Smart Farm Station" bagged the first prize. "The proposed model includes the use of wireless sensor network with stationary sensor nodes and base station. This wireless sensor network aids the farmer to take necessary action and also help to conserve resources," Kanchan said.
Aakanksha Kulkarni and her group were the first runners up, with their project "Home automisation system based on central FPGA controller". This application can control various appliances at home including refrigerator, oven, TV, washing machine, lights, etc. "It took us group five months to come out with the Android app with voice modulation to control home appliances. We have also come up with a web portal, from where one can control the home appliances," Kulkarni said.
Student, Ashwini Jadhav who stood third (second runner) came up with an Android app for remote health monitoring system. The objective of this project is to develop a mobile platform for processing the SMS data received from patient at remote area. To use this application a doctor has to download the app, while the patient will have a unit that can sense three health parameters including temperature, blood pressure and heart beats. The information is sent to the doctor via a SIM-card inside the unit, to which the doctor can reply with future course of action.
Around 12 students who were the part of the first pilot course "Territory Sales Manager Broadband" were handed over their passing certificates. The course is a result of MoU between the Telecom Sector Skill Council and MITSOT.